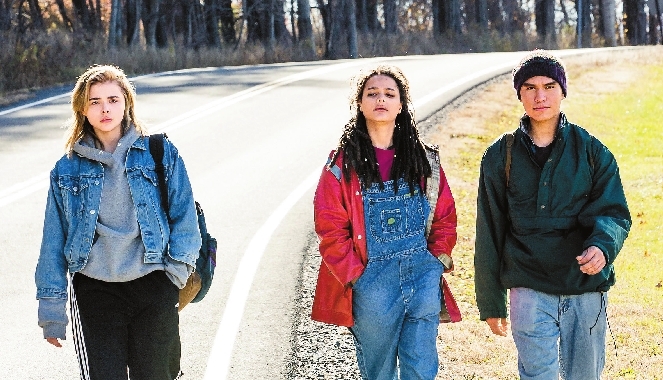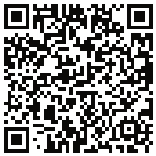 《她的错误教育》
Co-written by director Desiree Akhavan and her "Appropriate Behavior" writing partner Cecilia Frugiuele and based on a novel by Emily M. Danforth, this 1990s-set story follows high-school track athlete* Cameron (Chloe Grace Moretz) to an evangelical* school devoted to "curing" her of same-sex attraction.
The story starts in 1993 with the titular heroine*, an orphan since her parents died in a car crash years earlier, already enjoying a secret relationship with her best friend Coley (Quinn Shephard). The two regularly attend Sunday school together. When alone, they like watching films and indulging in their relationship.
Unfortunately, when they're caught making out* in a car during the homecoming dance, Cameron's aunt and legal guardian, Ruth (Kerry Butler), delivers Cameron to a private boarding school* in rural nowhere specializing in anti-gay conversion* therapy called God's Promise.
The institution is run by Dr. Lydia Marsh (Jennifer Ehle), a "Disney villain," as one of the students describes her. She uses her training in psychology and therapy-speak with a big dash of Christian dogma to wear down the residents' resistance and convince* them that their attraction to the same sex is the result of trauma*, poor parenting or whatever else she can find to blame. Helping Lydia is her brother, Reverand Rick (John Gallagher Jr.), who was once himself "lost" to the world of gay bars but now is found and liable to share that fact and his love of God through song and guitar-playing.
Shy and not quite sure whether to express defiance* or give in to the brainwashing, Cameron surveys the wide spectrum of teens at the school to see where she fits in. Some of the kids, like Cameron's new roommate, Erin (Emily Skeggs), are desperate* to get with the program and redefine themselves as straight*. Others, like commune-raised Jane Fonda (Sasha Lane) and Native American boy Adam (Forrest Goodluck), know that Lydia and Rick's pedagogy is emotionally abusive nonsense, but they've no choice but to fake compliance. Finally Cameron finds support in the latter group.