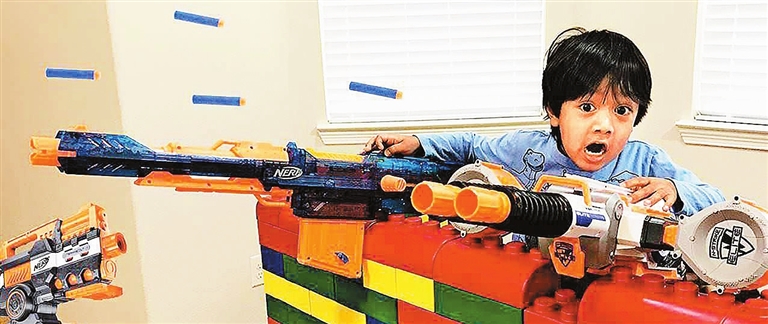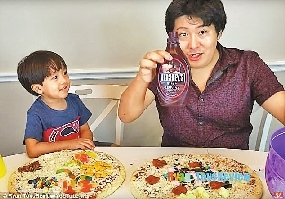 靠直播玩玩具,6岁网红主播年入1100万,精选玩具进驻沃尔玛
A 6-year-old boy whose toy reviews have drawn billions of views on YouTube will debut his own line of slime, stuffed animals and other merchandise at Walmart Inc. next month, the retailer said on Monday.
The star of the YouTube channel Ryan ToysReview, known simply as Ryan, helped select the toys and apparel that will be sold under the name Ryan's World, according to children's media company pocket.watch, which negotiated the deal with Walmart.
The Ryan's World merchandise will be sold exclusively at more than 2,500 Walmart stores in the United States and on the Walmart.com website starting on August 6. The products will expand to other retailers in October.
Ryan's YouTube channel has enthralled children, often drawing more than 1 billion views a month to videos of him playing with toys and reacting to them. His family has kept his last name secret given his young age.
The 6-year-old boy earned an incredible US$11 million in 2017, simply by reviewing toys on his hugely popular YouTube channel. He came in eighth position in Forbes' ranking of 2017's 10 highest-paid YouTubers across the world.
Ryan has gained a whopping 10 million subscribers on his channel, Ryan ToysReview, since he got his start on the platform more than two years ago.
The boy, according to his mother, was once an avid watcher of toy reviews, especially ones that focused on Thomas the Tank Engine, before he asked to start his own channel.
"One day, he asked me, 'How come I'm not on YouTube when all the other kids are?' So we just decided — yeah, we can do that," his mom, who preferred to remain anonymous, said in a previous interview. "Then, we took him to the store to get his very first toy — I think it was a Lego train set — and it all started from there."
The channel, Ryan's father said, was also a way to share bits of his son's life with their extended family members, many of whom live outside the United States.
Ryan's father often appears in his son's clips, which see Ryan discovering and playing with various types of toys, often while making appreciative comments.
His mother and father have also staged other types of videos, such as several food challenges and a recent vlog filmed when the family went shopping for toys to be donated.
The little boy's most popular video, in which he unpacks a giant egg containing Pixar Cars toys, dates back to July 2015 and has gathered a staggering 801,871,504 views. (SD-Agencies)