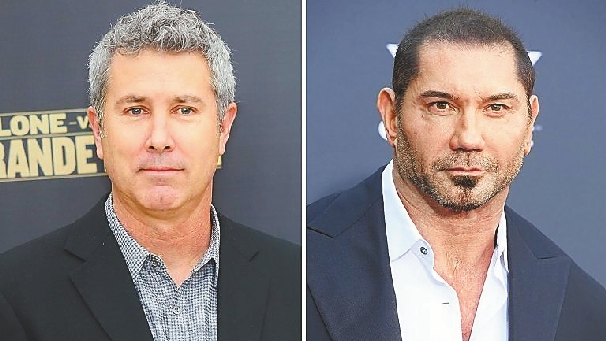 《初恋50次》导演彼得·西格尔将执导戴夫·巴蒂斯塔动作喜剧
Peter Segal, the director of the "Get Smart" movie and films such as "50 First Dates," has been tapped to helm "My Spy," STXfilms' action-comedy starring Dave Bautista.
The move keeps Segal in the fold of STXfilms, a division of Robert Simonds' global media company STX Entertainment, as the filmmaker is already prepping "Second Act," a comedy starring Jennifer Lopez, for a November 21 release.
"My Spy" will tell the story of a hardened CIA operative (Bautista) who finds himself at the mercy of a precocious* 9-year-old girl, having been sent undercover to surveil her family.
Jon and Erich Hoeber wrote the script.
"My Spy" is part of a slate of STX projects that follow a "custom-created" model, which sees the company pairing with stars such as Bautista, Jason Statham and Norman Reedus, among others, in order to collaborate and develop from the ground up signature roles for the actors.
Bautista is producing "My Spy" with Jonathan Meisner and Chris Bender.
Segal has a long-standing career helming* comedies and action-comedies, with films ranging from "Tommy Boy" and "Anger Management" to "The Longest Yard" and "Grudge Match." More recently, he directed episodes of TV's "Shameless" and "Survivor's Remorse."
(SD-Agencies)