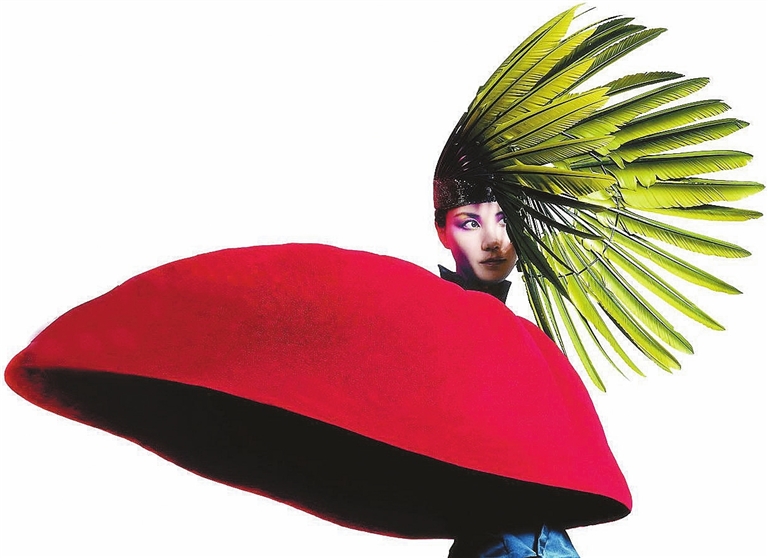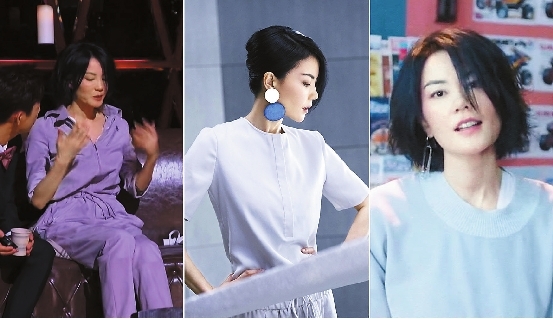 FAYE WONG is among the few Chinese pop stars who manage to keep a low profile but still grab the headlines.
And the 48-year-old music icon achieved this yet again with a new Chinese reality TV show, "PantaCity," with her performance of one of her old hits, "Dream," which is based on the Irish band The Cranberries' song of the same title.
The 12-episode show, which premiered July 20 on Hunan Satellite TV, pairs pop stars, actors and film directors together to film eight-minute music videos in a 3,000-square-meter space behind the stage.
"Everything is done in one take with no edits," says the TV show's music director and co-initiator, Kubert Leung, a Hong Kong musician.
The first episode kicked off with the elusive Wong shooting a new music video for her Cantonese cover version of The Cranberries' hit "Dreams."
Everything takes place on a 3,000 sqm lot behind the stage as the audience watched Wong breezing through a few set changes on a big screen before she emerged before their eyes during the closing bars of the song — all without missing a beat.
As the main performer on the show, Wong also comments on other performances and offers ideas on filming music videos.
The first episode of the TV show received over 160 million views online.
Writing on the show's Sina Weibo account, Yu Tao, a member of the audience, says: "Her singing gives me goosebumps. She is irreplaceable. She jumps like a little girl. Nothing has changed, especially her voice."
Separately, other fans commented on Wong's sense of humor on the TV show, a sharp contrast with her image. And many also expressed a desire to see her daughter, Dou Jingtong, a 21-year-old singer-songwriter also known as Leah Dou, on the show.
As for the sceptics, they say the show totally depends on Wong.
Besides Wong, the TV show features TF Boy's Yiyang Qianxi, actress Ren Suxi and actor Huang Xiaoming.
Speaking about the show, Leung, who has also been the music director of many Chinese reality TV shows such as "I Am a Singer" aired by Hunan Satellite TV, says: "There are many reality TV shows in China, but most of them are similar. So, we wanted to produce a TV show with a difference.
"For the audience and the performers, it's new when a singer showcases himself or herself with not only music, but also other elements, such as body language and acting. It's a whole new experience for viewers and the singer."
Responding to the show's critics, he says: "The performers, either actors or singers, have to be bold because the show, unlike others, is a comprehensive and creative process. We spend at least one month working together, from start to finish, to complete a music video."
As for how he got Wong to agree to take part in the show, Leung, who has been performing in bands in Hong Kong since the 1980s, says: "Many people wonder how I convinced her to join the show, since this is her first appearance in something like this.
"The process was very simple. I told her that I wanted to do something different, and she likes being creative."
But Leung, who studied cinema in New York before returning to Hong Kong in 1997, also has close links with Wong, having written songs and produced albums for her, including Wong's 2001 self-titled album.
Wong, who was born in Beijing and moved to Hong Kong in 1987, has so far released about 20 albums in both Cantonese and Mandarin.
The song, "Dream," is important to Wong because when she began her career in Hong Kong in 1994, her cover of the song made people see her as a pioneer.
Her imitation of Dolores O'Riordan's silky voice, with its feverish high pitch and willowy whisper, as well as the cropped haircut, blew into the Chinese pop music industry like a fresh breeze. And the recording immediately distinguished her from other female singers.
She withdrew from the limelight after her second marriage in 2005. But she returned to the stage with a tour from October 2010 to June 2012, including performances in Beijing, Shanghai and Hong Kong.
Wong's last public performance was at her concert Faye's Moments Live 2016 at Shanghai's Mercedes-Benz Arena in December that year.
When asked by the TV show's host He Jiong what made her join the show, Wong called her job "easy."
But Leung says she is very involved with the show — from the promotional lines to the stories portrayed in each music video — which is "not easy at all." (China Daily)