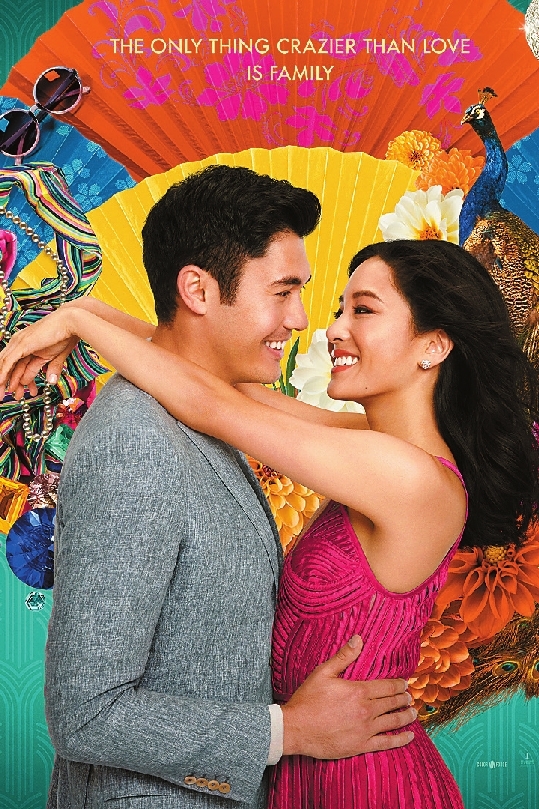 WITH the North American release of "Crazy Rich Asians" right around the corner Aug. 15, the film's star Constance Wu sent out a heartfelt and inspirational message about her journey to Hollywood and how the Jon M. Chu-directed romantic comedy, like ABC's "Fresh Off the Boat," is breaking ground and blazing trails when it comes to the inclusion of Asian Americans in film and TV.
Wu took to Twitter with a detailed post about how she went from waiting tables to starring in "Fresh Off the Boat," which is heading to a fifth season, and playing the leading lady in "Crazy Rich Asians." The two projects are a significant milestone for Asian American representation. "Fresh Off the Boat" is the first network TV show spotlighting Asian Americans since Margaret Cho's sitcom "All-American Girl" in 1994 while "Crazy Rich Asians" is the first Hollywood studio film in over 25 years to center on an Asian American's story.
"Before 'Crazy Rich Asians,' I hadn't even done a tiny part in a studio film," she said. "I never dreamed I would get to star in one because I had never seen that happen to someone who looked like me. 'Crazy Rich Asians' is changing that just like 'Fresh Off the Boat' did."
Wu goes on to quote "Crazy Rich Asians" director Chu saying, "This is more than a movie — it's a movement." She expresses gratitude for the roles she has received in the past five years and how they have moved the needle for inclusion and representation but is more grateful for the Asian American community and their support.
She closes with a quote from Ava DuVernay, who directed her in Jay Z's "Family Feud" music video: "I work in an industry that really has no regard for my voice and the voice of people like me and so, what do I do? Keep knocking on that door or build your own house."
"I hope Asian American kids watch 'Crazy Rich Asians' and realize that they can be heroes of their own stories," Wu writes. "So for those who don't feel seen, I hope there is a story you find soon that does represent you."
"Crazy Rich Asians," based on the 2013 novel by Kevin Kwan, follows a young Asian-American woman who meets her boyfriend's parents — and discovers they're one of the richest families in Singapore. Chu directed from the script by Adele Lim and Peter Chiarelli. The film also stars Henry Golding, Gemma Chan, Lisa Lu, Awkwafina, Ken Jeong, Ronny Chieng and Michelle Yeoh.
(SD-Agencies)