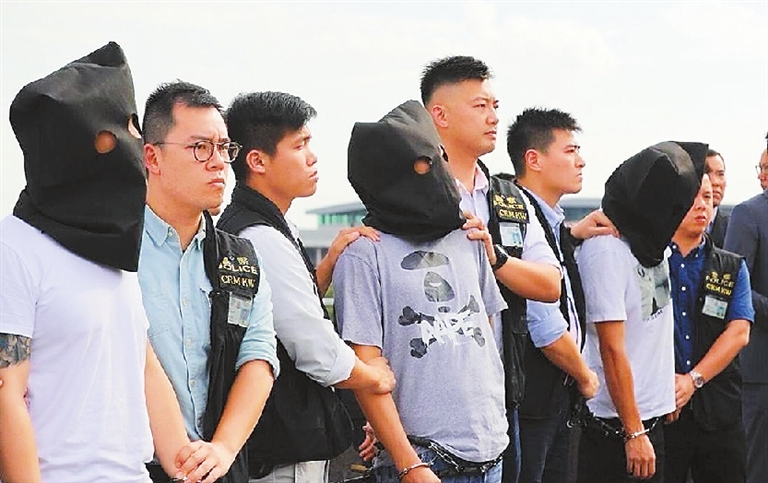 LOCAL police handed over three suspects in connection with the robbery of a jewelry store in Tsim Sha Tsui to Hong Kong police at the border on the Lok Ma Chau Bridge on Saturday afternoon.
The three suspects, all from Hong Kong, allegedly participated in the robbery of a jewelry and watch store in Tsim Sha Tsui on July 1. Thirty-three luxury watches and six bracelets worth a total of HK$23 million (US$2.9 million) were stolen from the shop.
The three suspects fled across the border after the robbery. They were captured by Shenzhen police, along with two other suspects from the Chinese mainland July 17. Shenzhen police seized 12 watches and HK$1.74 million in cash.
Hong Kong police have also captured eight of the suspects involved.
Police on the mainland have handed over eight Hong Kong suspects this year, including four in connection with an intentional injury case that resulted in one death, as well as a drug suspect.
Police from Guangdong and Hong Kong said the successful closing of the case was the result of close cooperation and joint efforts of both sides, which will continue in the future.
(Xinhua)