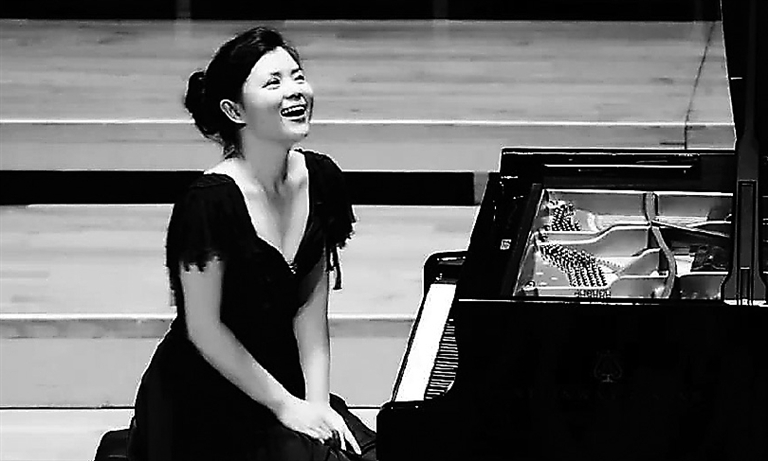 Chinese pianist Chen Sa will play Debussy's "Estampes" and 12 etudes at Shenzhen Concert Hall on Aug. 18.
To commemorate the 100th anniversary of Debussy's passing, Chen recorded an album of Debussy's 24 preludes last year and on Aug. 19, she will give a free lecture on the French composer at Shenzhen Concert Hall. Free tickets can be claimed on szyyt.com.
Debussy's 12 piano etudes are extremely difficult to play, and Debussy described them as "a warning to pianists not to take up the musical profession unless they have remarkable hands." They are broadly considered his late masterpieces.
Chen won first prize in the 1994 China International Piano Competition, fourth place in the 2000 International Frederick Chopin Piano Competition, a prize in the Leeds International Piano Competition and was third in the 2005 Van Cliburn International Piano Competition.
Chen has established herself as one of the most charismatic pianists of her generation. As an enthusiastic chamber musician, Chen frequently collaborates with many great musicians.
Chen is a Steinway Artist and has been nominated for the esteemed Tokyo series "The 100 Greatest Pianists" and as the cover artist of the launching issue of Gramophone magazine Chinese edition. In 2010, the Polish Government honored the Chopin Art Passport to her, appreciating her unique interpretations and achievements in Chopin's music.
Concert: 8 p.m., Aug. 18
Tickets: 100-480 yuan
Lecture: 3 p.m., Aug. 19
Tickets: free (claim yours on szyyt.com)
Venue: Shenzhen Concert Hall, intersection of Hongli Road and Yitian Road, Futian District (福田区红荔路和益田路交汇处深圳音乐厅)
Metro: Line 3 or 4 to Children's Palace Station (少年宫站), Exit D(SD News)