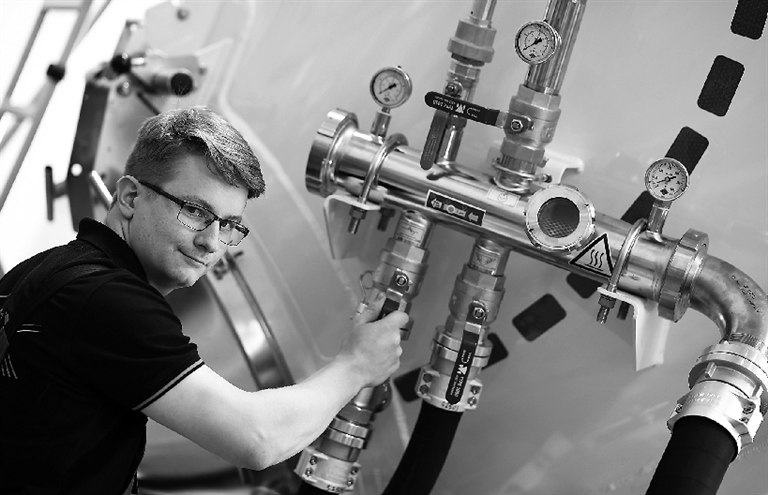 GERMAN industrial orders plunged by more than expected in June, posting the steepest monthly drop in nearly a year and a half, suggesting that factories in Europe's largest economy could shift into a lower gear in the coming months.
The Federal Statistics Office said yesterday that contracts for "Made in Germany" goods fell by 4 percent after an increase of 2.6 percent the previous month.
The June reading, the biggest fall in German industrial orders since January 2017, undershot a Reuters poll of analysts who had predicted a 0.4 percent decrease.
"Disappointing new orders data show tentative signs of trade tensions hitting the German economy, which doesn't bode well for the industrial outlook in the second half of the year," ING Bank economist Carsten Brzeski said.
The overall drop in industrial orders was driven by a 4.7 percent decline in foreign demand, with orders from countries outside the euro zone falling the most.
A sector breakdown showed that orders for capital goods and consumer goods came in particularly weak.
The Economy Ministry said that industrial orders fell by 1.6 percent on the quarter in the April-June period. It also pointed to trade tensions caused by Donald Trump's tariff policies.
"Regarding the latest development, uncertainty caused by trade policy probably played a role," the ministry said.
In another development, Maury Obstfeld, chief economist at the International Monetary Fund (IMF), said that Germany's hesitancy to reduce its trade surplus is contributing to trade tension and adds to risks that could undermine global financial stability.
"In (current account) surplus countries such as Germany we see hesitant measures, at best, to counteract the surplus," Obstfeld said. (SD-Agencies)