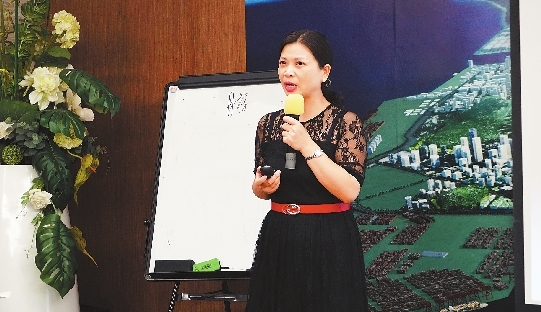 Zhang Qian, Cui Chenxin
zhqcindy@163.com
AFTER turning down offers from the top two universities in China and choosing to study dentistry at a lesser-known university, Li Yifeng, from Yunnan Province, has made headlines again on the Internet recently, two years after withdrawing from a well-known science university as he didn't like what he was studying.
Li said he didn't know what major he wanted to study back in 2015 and he felt unmotivated even though he had been admitted to the University of Science and Technology of China, one of the top universities that many students dream of going to.
Li was not alone.
Wang Yizuo, a local high school graduate, took this year's National College Entrance Examinations, also known as gaokao. "I did not have a clear goal for a university or a major," Wang told the Shenzhen Daily.
After receiving her gaokao results, Wang read a lot of books for guidance on choosing colleges.
Lost in career plan
In fact, like Li and Wang, a large number of Chinese students are having problems choosing majors. Lack of career development guidance is among the many reasons that students are not sure about their future path.
Nancy Yau, a certified career mentor, said she has encountered hundreds of people who feel perplexed about their career development.
Yau's company in Shenzhen has been providing career guidance services using a tool introduced from the United States.
"We ask our clients to answer 400 to 500 detailed questions to trace and rate their personalities, interests, abilities and values," said Yau. Through a data-based analysis, a report will be generated to show the clients' various ratings in different aspects. Yau and her colleagues will then analyze the ratings for the clients.
"A job is what one does to earn a living, but a career should be a lifelong goal. Many people don't know what their career goals are and they need guidance, especially the younger generation," she said.
Yau's comments echo Zhou Xiaoli's concerns. Zhou is head of the integrated development department of the Shekou Yucai Education Group in Nanshan District. Zhou has undertaken training for career development overseas and she was motivated to provide career development services when seeing so many students confused on the matter. She also set up a teachers' career development club in March this year.
She plans to involve parents in assisting their children to make life plans based on their true interests rather than distracting factors like salary, reputation and comparisons with the others.
New gaokao policy
The country is taking steps to improve the education system. One of the measures is to adjust the gaokao system.
Guangdong has been listed as one of the pilot provinces to undertake "a gaokao revolution" this year to provide a curriculum that focuses more on students' all-around development.
In the past, exam-takers in Guangdong had to take Chinese, English and math, plus a comprehensive science exam, including physics, chemistry and biology, or an exam on the humanities, including history, geography and politics. In the new exam format, which will be used in 2020, students will be required to take three exams they choose from the six subjects.
Students enrolled at high schools from this year on will need to consider which three subjects, apart from Chinese, English and math, are their strongest for the gaokao. The change will require the whole education system, from kindergarten to high school, to guide students to choose their preferred subjects.
Shenzhen's actions
In response to the national and provincial requirements, local education researchers have also stepped up their pace in mapping out policy guidelines for schools and teachers regarding career development.
Chen Shangbao, deputy director of Yantian Education Research Center, said the most prominent advantage of the new gaokao policy is letting students choose their interesting subjects.
"The city's education research institute is now working with all districts to generate a guiding document on career development, which will be published in September," said Chen, a member of the panel composing the guiding document.
Wen Jiaxing is in charge of the career development project. Wen said that the institute will provide guidance to schools on career development.
There are currently 15 pilot schools for career development education in Shenzhen.
Longhua District has already published its own action plan on improving career development guidance. The action plan requires each primary school and every grade in each secondary school to have at least one career development instructor by 2020.
Compared with other cities, like Shanghai, Nanjing and Hangzhou, Shenzhen lags behind in career development training for students, said Zhou. She believes that more efforts should be made to improve the current education system.