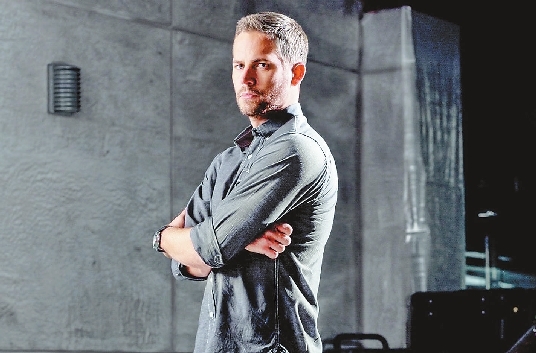 PARAMOUNT Network has unveiled "I Am Paul Walker," a one-hour exploration into the life and career of the late "Fast and Furious" actor.
The documentary, which aired Saturday, featured interviews with his family and colleagues such as "Fast and the Furious" star Tyrese Gibson and director Rob Cohen. It painted the portrait of a star who wished to distance himself from Hollywood when possible.
"When Paul wasn't in L.A. making movies, he wasn't even in the country. He would be in the Amazon. He would be diving with sharks," Wayne Kramer, director of Walker's 2006 film "Running Scared," says in the documentary.
At a young age, the Glendale, California native began acting in commercials. The documentary showed off his appearance as a little boy on a dog food commercial for puppy formula. After his early acting years, Walker walked away for a while and took up a fascination in cars and began a relationship with Rebecca Soteros, who would later become the mother of his daughter Meadow in 1998.
The documentary details how fatherhood was initially difficult for Walker.
"Emotionally I wasn't there yet. Because I didn't even know who the hell I was," Walker said in an audio clip.
Soteros would later move to Hawaii with Meadow to study to be a teacher, while Walker tried to stay connected with his daughter while pursuing his career in acting.
"You felt his love. You felt his spirit. You felt his energy. You felt his morale. His energy. The inclusion," Gibson said of Walker.
Gibson and Walker met filming the "Fast and Furious" series, joining the franchise in 2003's "2 Fast 2 Furious."
Walker got attached to the "Fast and Furious" franchise after working with director Cohen on the 2000 psychological thriller "The Skulls." After building a bond with the director, Walker knew he wanted to work with Cohen again or someone like him.
The "Fast and Furious" franchise skyrocketed him into the Hollywood stratosphere, and eventually he would be approached to be the next Superman.
Walker died Nov. 30, 2013 in a car accident with Roger Rodas, CEO of the actor's motorsport company Always Evolving.
The actor was laid to rest via a Viking farewell, something the Walker family said Meadow had mentioned his father saying was his preference when that day came. So they built a ship, loaded his ashes onto it and set it afloat. (SD-Agencies)