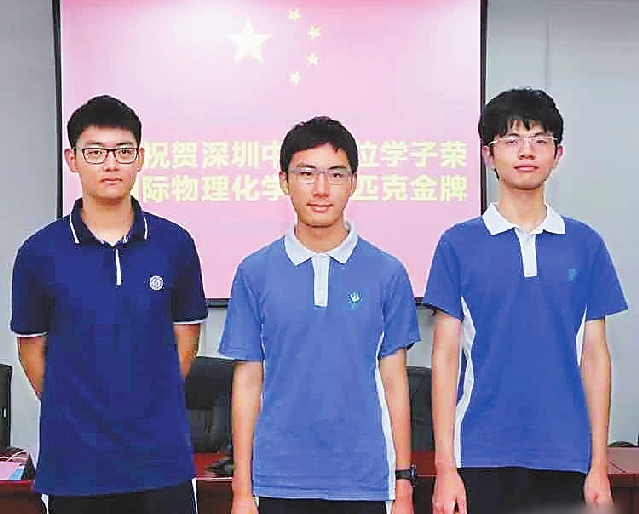 This summer vacation, Shenzhen Middle School delivered some good news. Three students named Yang Tianhua, Xue Zeyang and Nie Yichen each won a gold medal in the recently concluded 49th International Physics Olympiad (IPhO) and the 50th International Chemistry Olympiad (IChO). Among the three excellent students, Yang, a fresh student in high school, stood out with his performance and won the first place in total score, theory and experiment.
Being the youngest member of the national team, Yang said the competition is first and foremost a test of endurance. He also said, "I think the most crucial reason for winning the gold medal is my interest in physics. If junior schoolmates want to embark on a journey in the competition, the first thing to ask yourself is whether you have a strong interest in the subject. "
Over the past 10 years, Shenzhen Middle School has won eight gold medals in five international Olympiad disciplines, ranking the fourth-most in the country.
Zhu Huawei, principal of Shenzhen Middle School, shared that the school has always attached importance to the cultivation of innovative talents.
By strengthening education in high-end academic courses and optimizing the training models of discipline competitions, the school has maintained a leading position in the mathematics, physics and chemistry competitions in Guangdong Province over the years.
Due to their outstanding performance in the Olympiad, the three students have been admitted to Peking University in advance.
(A Ding)