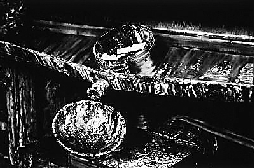 Japanese print artist Harumi Sonoyama is exhibiting his works at the "From Object to Light" exhibition at China Printmaking Museum in Guanlan.
Well-known for realist techniques and photo-like print works, Sonoyama is a resident print artist at the museum in Guanlan Printmaking Village, one of the ancient Hakka villages in Shenzhen. He uses the most traditional printmaking techniques — the stone and copper plates — in his work.
"The colors I use here mark a huge difference compared to my creations in Tokyo," said Sonoyama in a recent interview with Shenzhen Daily, showing his unfinished work "Guanlan No. 1" as an example. "These bright colors expressed my pleasant mood during the process of creation while in Guanlan and that I feel freer here," he explained.
The Guanlan Printmaking Village is now a fully functional place that has become a rising center for China's printmaking industry. The old dwellings in the village are now transformed into print masters' residences and workshops. The base has gathered nearly 1,000 artists during these years. Many well-known foreign artists have been invited to train budding artists here.
The China Printmaking Museum, which opened in 2014, is a world-leading printmaking exchange platform.
Dates: Until Sept. 15
Venue: China Printmaking Museum, Yuxin Road, Guanlan, Longhua District (龙华区观澜裕新路中国版画博物馆)
Metro: Line 4 to Qinghu Station (清湖站), Exit A and then take a taxi(Nan Nan)