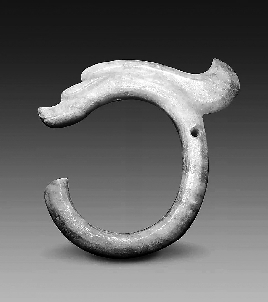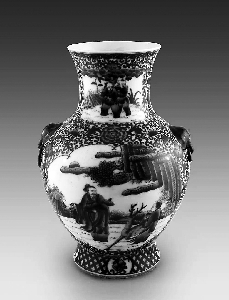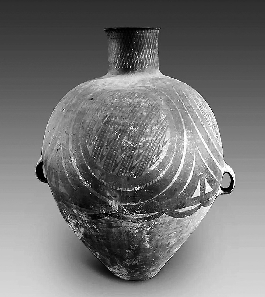 More than 180 pieces of Hongshan jade, Majiayao pottery and ancient porcelain collected by Xiangshan Art Museum are on display at the museum in Longgang District.
The Hongshan culture was a Neolithic culture in northeastern China. Hongshan sites have been found in an area stretching from Inner Mongolia to Liaoning, and dated from about 4700 to 2900 B.C. The culture is named after Hongshanhou, a site in Hongshan District, Chifeng, Inner Mongolia. The Hongshan burial artifacts are known for jade pieces and clay figurines.
The Majiayao culture was a group of Neolithic communities who lived primarily in the upper Yellow River region in eastern Gansu, eastern Qinghai and northern Sichuan. The culture existed from 3300 to 2000 B.C. The Majiayao culture represents the first time that the upper Yellow River region was widely occupied by agricultural communities and it is famous for its painted pottery, which is regarded as a peak of pottery manufacturing at that time.
The most distinctive artifacts of the Majiayao culture are the painted pottery. During the Majiayao phase, potters decorated their wares with designs in black pigment featuring sweeping parallel lines and dots. In contrast to plain pottery, the Majiayao painted pottery was produced at large workshops. The manufacturing of large amounts of painted pottery means there were professional craftspeople to produce it, which is taken to indicate increasing social complexity.
Blue-and-white porcelains, green porcelains, gray pottery and color porcelains are also on display.
Hours: 9 a.m.-5 p.m., closed Mondays
Venue: Xiangshan Art Museum, 88 Xihuan Road, Buji, Longgang District (龙岗区布吉西环路88号祥山艺术馆)
Metro: Line 3 to Changlong Station (长龙站), Exit A
(SD News)