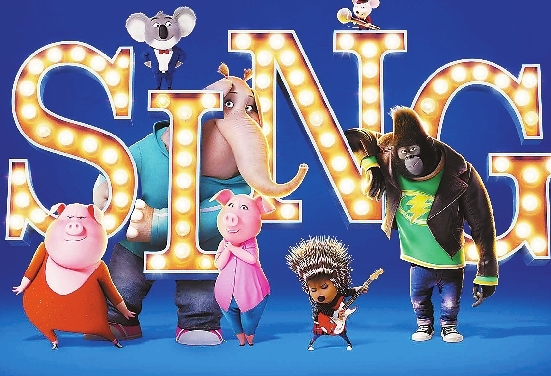 'The Incredibles'
"The Incredibles" is a 2004 U.S. computer-animated superhero film produced by Pixar Animation Studios, released by Walt Disney Pictures, and starring the voices of Craig T. Nelson, Holly Hunter, Sarah Vowell, Spencer Fox, Jason Lee and Samuel L. Jackson.
The film follows the Parrs, a family of superheroes who are forced to live a quiet suburban life while hiding their powers. Mr. Incredible's desire to help people draws the entire family into a confrontation with a vengeful fan-turned-foe and his killer robot.
"The Incredibles" received widespread approval from critics and audiences, winning two Academy Awards and the Annie Award for Best Animated Feature. It was the first entirely animated film to win the prestigious Hugo Award for Best Dramatic Presentation.
Time: 7 p.m., Aug. 17
'My Life as McDull'
"My Life as McDull" is a 2001 Hong Kong animated feature film. The film surrounds the life of McDull, a hugely popular cartoon pig character created by Alice Mak and Brian Tse which has appeared on comics ever since the 1990s. In 2004, the sequel to this film, "McDull, Prince de la Bun," was released.
Time: 7 p.m., Aug. 24
'Sing'
"Sing" is a 2016 U.S. computer-animated jukebox musical comedy-drama film produced by Illumination Entertainment. It stars the voices of Matthew McConaughey, Reese Witherspoon, Seth MacFarlane, Scarlett Johansson, John C. Reilly, Taron Egerton and Tori Kelly.
The film is about a group of anthropomorphic animals that enter a singing competition, hosted by a koala bear who is trying to save his theater.
The film includes more than 60 songs from famous artists and also has an original song by Stevie Wonder and Ariana Grande called "Faith," which was nominated for a Golden Globe. The film received generally positive reviews and grossed US$634 million worldwide.
Time: 7 p.m., Aug. 31
Venue: 3/F, Shenzhen Book City Bao'an Store, Zhongxin Road, Bao'an District (宝安区中心路深圳书城宝安城三楼)
Metro: Line 11 to Shajing Station (沙井站), Exit C(SD News)