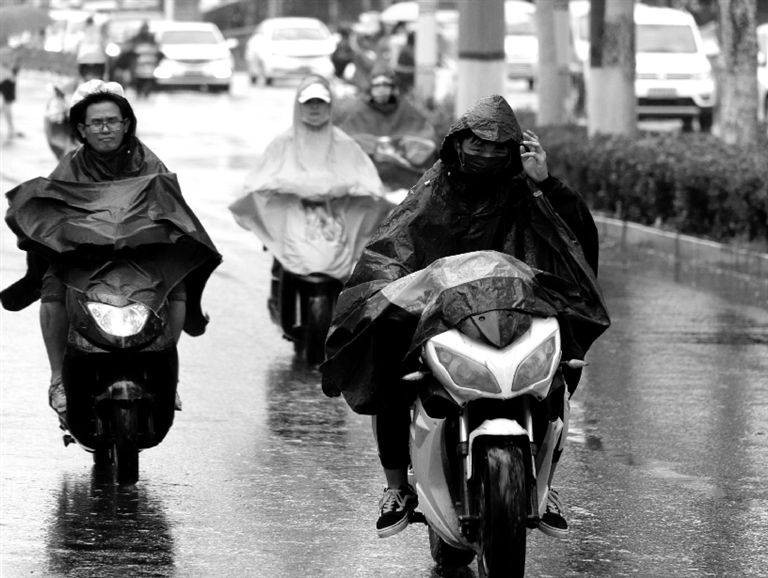 TYPHOON Rumbia, the 18th this year, has wreaked havoc across Central China's Anhui and Henan provinces, causing significant economic losses.
Nine cities and 33 counties across Anhui have been hit by heavy rain, according to the provincial disaster relief and civil affairs departments.
As of noon yesterday, one person was confirmed dead and 13 others injured. More than 1.7 million people and nearly 243,000 hectares of crops have been affected, local authorities said.
Typhoon Rumbia has caused direct economic losses of over 1.1 billion yuan (US$160 million) in the province. More than 4,000 houses have been damaged.
An emergency response was launched in Anhui yesterday afternoon. Disaster relief teams have been dispatched to affected areas to assess conditions and deliver supplies to affected residents.
Local departments are also repairing and examining infrastructure including roads, drainage, and buildings.
In neighboring Henan Province, around 888,000 residents have been affected by Typhoon Rumbia.
As of noon yesterday, one person was reported dead. Nearly 109,000 hectares of crops have been affected by heavy rain brought by the tropical storm.
The direct economic losses are estimated at 198 million yuan including 190 million yuan in agricultural losses.
Between Friday morning and yesterday morning, rainstorms battered the eastern and northern parts of Henan, according to the provincial meteorological observatory.
Three meteorological stations have seen precipitation exceeding 500 millimeters, while daily precipitation has set records at eight meteorological stations in the province.
In the northern parts of the province, rainstorms didn't stop until the daytime yesterday and moved out of the province at night.
(Xinhua)