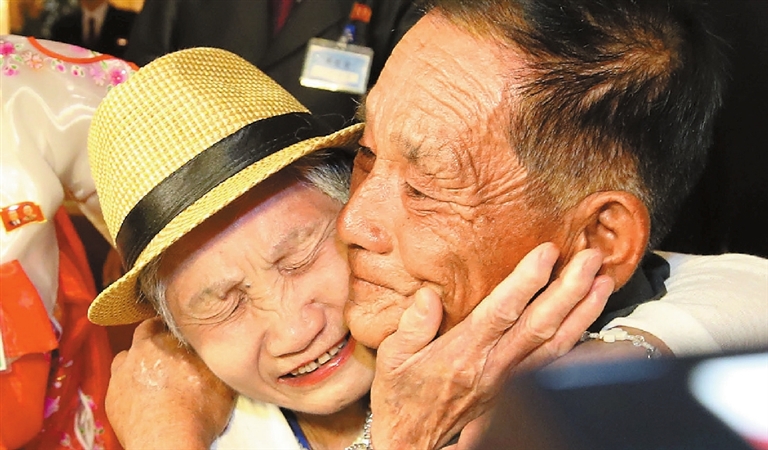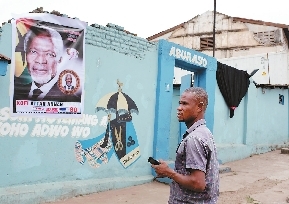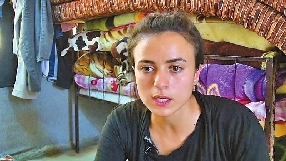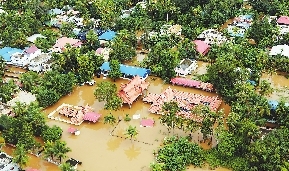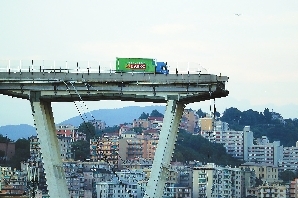 Korean families divided by war meet in North
North and South Korean family members meet during a reunion at North Korea's Mount Kumgang resort near the demilitarized zone (DMZ) separating the two Koreas on Monday. Elderly North and South Korean relatives separated during the chaos of the 1950-53 Korean War embraced their loved ones after decades apart. They will have three days together.SD-Agencies
Ex-UN Secretary-General Annan dies
Kofi Annan, a charismatic* global diplomat and the first black African to become United Nations secretary-general, who led the world body through one of its most turbulent* periods, died on early Saturday at age 80.
Tributes flowed in from around the world after his foundation announced his death in the Swiss capital, Bern, after a short and unspecified illness. The statement remembered the Nobel Peace Prize winner as "radiating genuine kindness, warmth and brilliance in all he did."
German prosecutors probe woman's IS captor claim
German prosecutors said on Saturday they were taking seriously a Yazidi refugee's claim that she ran into her former Islamic State (IS) captor* twice in Germany, but said they need more information to identify him.
The case of 19-year-old Ashwaq Haji Hami made headlines last week after she was quoted telling the Iraqi-Kurdish news portal basnews that she returned to her homeland of Iraq for fear that her alleged tormentor could harm her in Germany. Several reports in foreign media suggested that German authorities were unwilling to act on the woman's claims.
India flood death toll jumps
The death toll from the worst flooding to hit India's Kerala state in a century has jumped to 357, authorities said on Sunday, with losses to infrastructure pegged* at some US$3 billion.
The idyllic* tourist hotspot has been badgered* by torrential monsoon* rains since the end of May, triggering landslides and flash floods that have swept away entire villages.
"Since May 29, when the monsoon starts in Kerala, a total of 357 people have lost their lives until now," an official statement said.
Italy bridge collapse kills 37, ignites national anger
Rescue workers combed through the rubble of Italy's bridge collapse on August 15 as the death toll climbed to 37 and the government blamed the bridge's private owner, demanding resignations and moving to strip its toll concession*.
The 50-year-old bridge, part of a toll motorway linking the port city of Genoa with southern France, collapsed during torrential rain on August 14, sending dozens of vehicles crashing onto a riverbed, a railway and two warehouses.
Quake swarm jolts Indonesian islands, killing 12
Multiple strong earthquakes killed at least a dozen people on the Indonesian islands of Lombok and Sumbawa as the region was trying to recover from a temblor* earlier this month that killed hundreds of people.
A shallow magnitude 6.9 quake that hit about 10 p.m. was one of several powerful earthquakes on Sunday in Lombok that also caused landslides. (SD-Agencies)