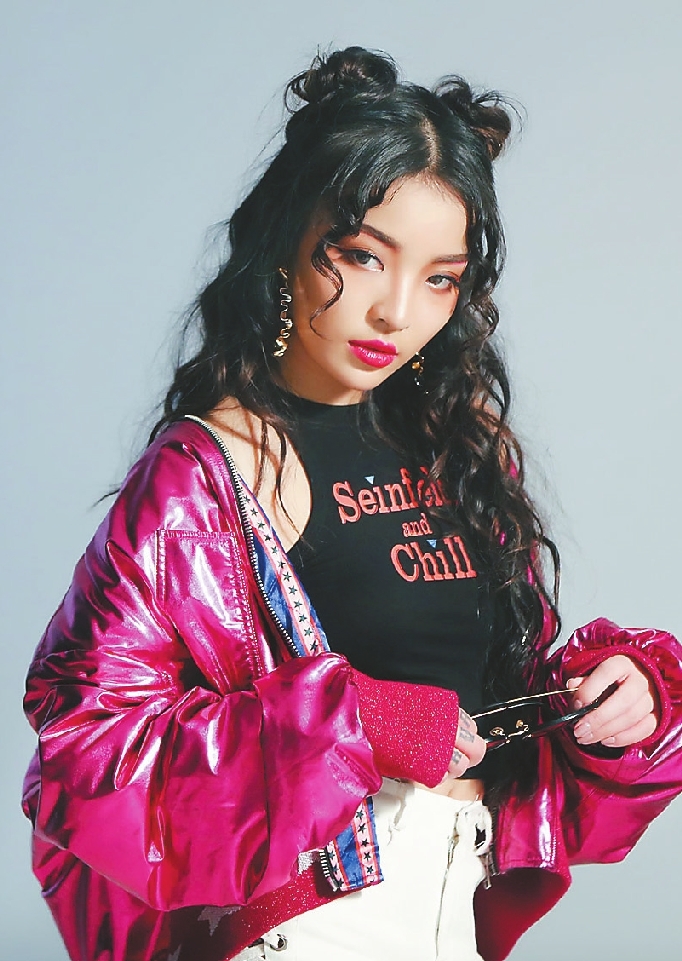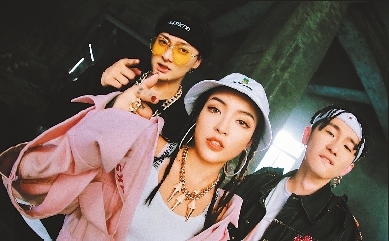 Vava:中国嘻哈新生代踏上国际舞台
Thanks to the hit movie "Crazy Rich Asians," Chinese hip-hop singer Vava, who rose to fame from a hugely popular hip-hop reality TV show, is now receiving her big international break.
The 22-year-old rapper from Sichuan Province contributed to the film's soundtrack with her single "My New Swag" — originally released in October last year. The song sits alongside others from the likes of 1950s Hong Kong singer Grace Chang, 1980s Canto-pop star Sally Yeh and modern Chinese jazz vocalist Jasmine Chen.
"Crazy Rich Asians" dominated the U.S. box office over the weekend, beating expectations to bring in more than US$34 million since opening on Wednesday. The film opens in Hong Kong on August 23.
Vava is sometimes described as the Rihanna of China. She rose to fame as a contestant on the first season of "The Rap of China."
On the show, Vava rapped in both Mandarin and the Sichuan dialect, and was the only female contestant to make it to the final four, where she eventually lost to winners PG One and GAI.
Vava's popularity has exploded since her appearance on "The Rap of China." She has secured her high-profile advertisement deals and become a fashion icon as well as the face of Chinese hip hop across the country.
"Chinese hip hop comes from rebellion in young people's lives," Vava said during an interview with Esquire Singapore. "I realized all my rapper friends went through a period of insurgency and that's when they started rapping. The generation before us were rockers, but today we use rap to express ourselves."
Vava was born Mao Yanqi in the Sichuan city of Ya'an, in Southwest China. She had a turbulent childhood and was mainly raised by her grandmother. By the age of 16, Vava had already decided to pursue a career in music, so she dropped out of school and started singing in bars to earn money for her family.
During the interview with Esquire, Vava said: "I was still learning and didn't know how to make this my profession, so I sang covers. If I sang my own songs, I would get in trouble because back then hip-hop songs were not popular."
"When I was singing in the bar, I saw the others were just doing it as a job; they were just drinking and singing, they had no passion for it. But I was making my own music so I left … and travelled around China."
During a visit to Shenzhen, Vava met hip-hop producer Double G, who invited her to join his team in Shanghai. This encounter launched her career in hip hop. Double G has produced many of Vava's biggest tracks, including "Know My Style" and "Shady Wit Me."
"My New Swag" was included on Vava's debut album, titled "21", which was released last year.
The singer has enjoyed her breakthrough as the queen of Chinese hip hop, and her rise alongside Chinese acts such as Higher Brothers. In the interview with Esquire, Vava acknowledged the debt Chinese hip-hop artists owe to the originators of the sound in the United States.
"Hip hop comes from the U.S., and let's be honest here, we're really just copying their style, but, in a sense, we are connected. We're still finding our way, still creating and finding our own Chinese style of hip hop. We need to put more Chinese elements into our music. Already some rappers abroad are inserting Chinese elements into their music," she said.
(SD-Agencies)