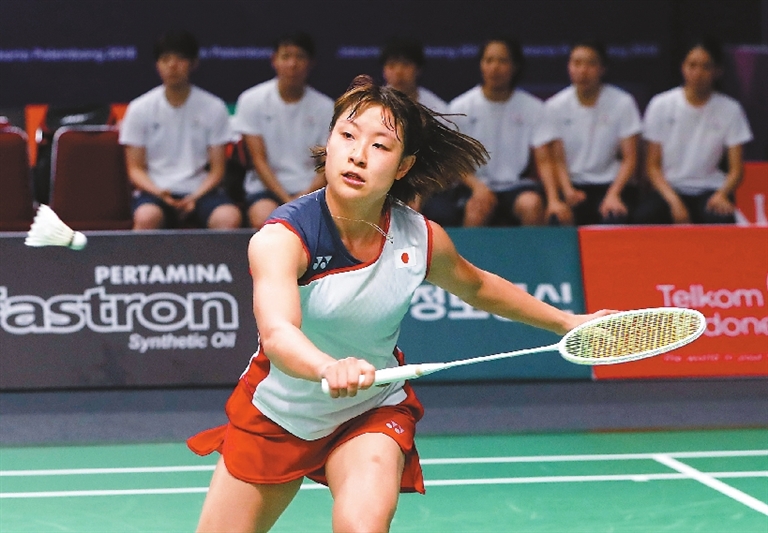 CHINA failed to snatch its sixth consecutive gold medal in women's badminton team event after losing to top-seeded Japan 3-1 in the 18th Asian Games final yesterday.
For India, field hockey took top billing after the men's national team routed Hong Kong 26-0. It was eight-time Olympic champion India's biggest winning margin in an international event.
And it followed a 17-0 win over host Indonesia, so there's plenty to suggest the Olympic spot guaranteed to the tournament winner is a good incentive to win gold in Jakarta.
Ending China's long streak was enough motivation for Japan's lineup in the women's badminton team final, with Olympic champions Matsutomo Misaki and Takahashi Ayaka sealing the 3-1 win with a 21-16, 21-11 victory over Huang Dongping and Zheng Yu. Japan hadn't won the title since 1970, and China had held it for two decades.
Chen Yufei had given China the lead with her 21-15, 21-12 victory over second-ranked Yamaguchi Akane, but Japan responded with three straight wins starting with Fukushima Yuki and Hirota Sayaka beating Chen Qingchen and Jia Yifan 21-12, 21-17. Nozomi Okuhara fended off He Bingjiao 21-16, 19-21, 21-15 to make it 2-1.
After losing the first game 21-16, He survived an injury scare while saving a ball during the second game. She returned to the court after a medical check, and went on to savor the victory 21-19 to force a decider.
"It was all about a bad move when I saved that ball. I had little feeling then. It was fine, not affecting my performance too much, but mentally I was concerned about it," He recalled.
He dug herself a hole 6-17 in the third game, before nailing the next eight points to whittle down the deficit to three points. But she could not inch closer to Okuhara, who closed out the game 21-15.
"Competing with Okuhara was a learning process for me," said He.
China had won the event in 10 of the last 11 Asian Games in a streak broken only by South Korea's gold in 1994.
India is aiming to restore that kind of dominance in field hockey, and the defending champions are on a roll in Pool B.
The margin of victory over Hong Kong beat the team's record of 24-1, set against the United States in 1932.
Rupinderpal Singh scored five times and Harmanpreet Singh had four goals as India continued scoring relentlessly right up to the last minute.
On a scenic 104.4-kilometer course through fields and lush countryside, Na Ah-reum of South Korea won the women's cycling road race in 2 hours, 44 minutes, 47 seconds. Na, the time trial champion four years ago, finished 1:20 ahead of silver medalist Pu Yixian of China.
Meanwhile, China beat arch rival Japan to reclaim the gold medal in artistic gymnastics men's team event.
The Chinese team won the gold as Lin Chaopan, Xiao Ruoteng, Deng Shudi, Zou Jingyuan and Sun Wei all presented balanced and steady performances to earn 260.950 points. Japan harvested 248.550 points to claim the silver medal and South Korea brought home the bronze with 247.400 points.
It is the third gold for China at gymnastics in Jakarta after all-arounder Lin Chaopan won the title of the men's event and Chen Yile in women's in the past two days. (SD-Xinhua)