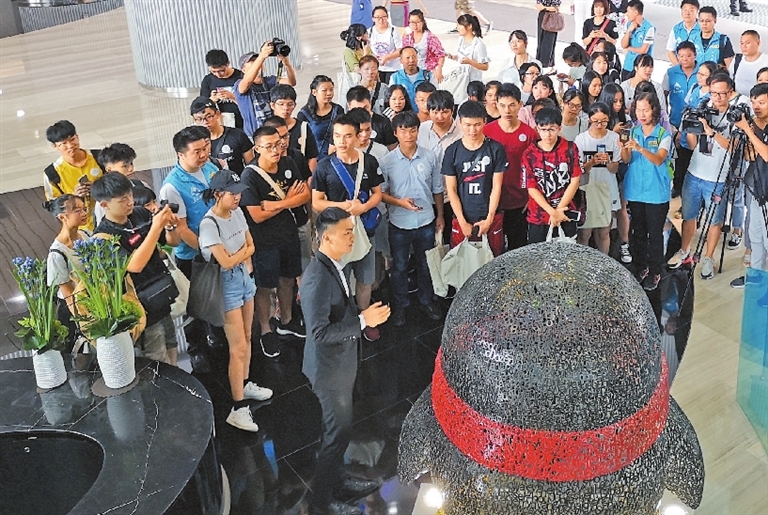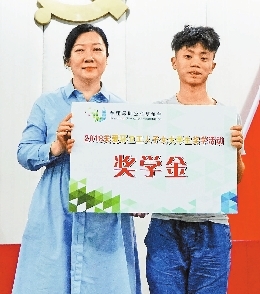 AT the beginning of the new semester, Luo Yajing, a high school graduate who has been accepted to China Pharmaceutical University, received a special gift — a 5,000-yuan (US$728) scholarship from Beautiful Shenzhen Foundation, which has been specially set up for children of the city's sanitation workers.
Luo is one of the 129 children in the city to receive a scholarship from a program jointly organized by Shenzhen Urban Administration and the foundation.
The scholarships are granted to children of the city's front-line sanitation workers who are enrolled at colleges or universities. At a ceremony Wednesday, the foundation also set up an internship base that will provide 151 internship posts for children of the sanitation workers.
"The establishment of the internship base will provide opportunities for students to learn about society during their winter and summer holidays. This program has received support from many member companies of the foundation," said Zhang Xiaowei, secretary general of the foundation, at the launch ceremony.
Shenzhen Urban Administration initiated the program and established the foundation to care for sanitation workers in 2015. It is the third year that children of the sanitation workers have been granted scholarships. (Han Ximin)