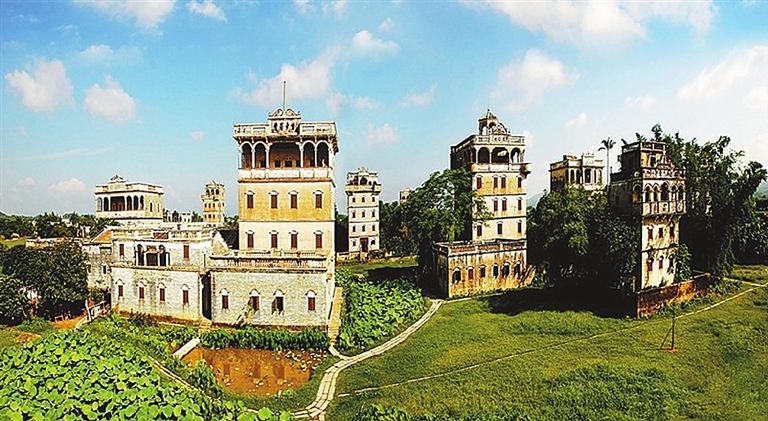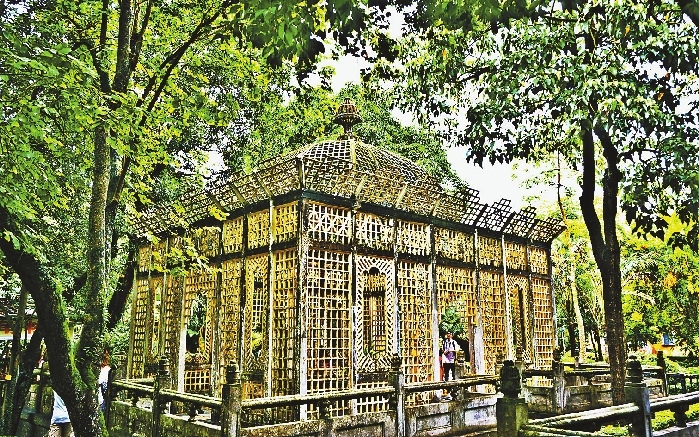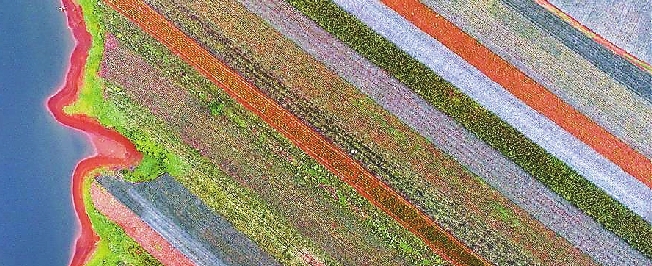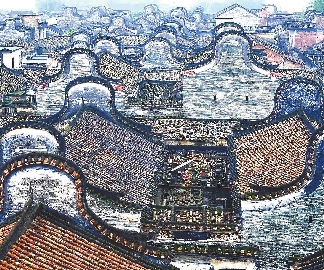 FOR itinerants who love roving around, the most beautiful scenery is always on the road. Recently, the Guangdong Provincial Tourism Administration and the Guangdong Provincial Department of Transportation jointly issued the first "Top 10 Beautiful Highways in Guangdong." Major roadways in 10 cities including Guangzhou, Zhuhai, Shantou, and Shaoguan stood out, which connect many famous scenic spots in the province.
Let's hit the road and enjoy the horizons, where the sea and the sky merge into one, breathe in fresh air with high concentrations of anions, and feast our eyes upon primitive forests in full color and other natural wonders.
Jiangmen:
Hometown of Diaolou
This 35-kilometer route starts from the Tangkou Exit of Kaiyang Expressway and passes through Road X555, Zili Village, Li Garden, national highway 325, provincial highway S275, Maxianglong Village, provincial highway S275 and Jinjiangli Diaolou Cluster.
Located on the southwest of the Pearl River Delta and about 110 kilometers northeast of Guangzhou, Kaiping is a famous hometown of overseas Chinese. It is also a cradle of architecture, culture and arts. In recent years, it has attracted more and more tourists with its unique Diaolou (Watchtower Houses).
Diaolou are fortified multi-story watchtowers in the village and countryside, generally made of reinforced concrete. In 2007, UNESCO designated the Kaiping Diaolou and Villages a World Heritage Site, which covers four separate Kaiping village areas: Sanmenli, Zili Village, Jinjiangli, and Majianglong village cluster.
Li Garden is a private garden built by Xie Weili, a local overseas Chinese who lived in the United States. Based on the Grand View Garden (Daguanyuan) described in the Chinese classic, "A Dream of Red Mansions," Li Garden maintains much of the style of the traditional Chinese garden. Meanwhile it is integrated with the feature of European and American villas of its time.
Zhanjiang: Sea of Pineapple
This 28-kilometer route covers the section between Qujie Town in Xuwen County and Tiaofeng Town in Leizhou on provincial highway S289. It features ecological agriculture, pretty villages, windmills, lakes, and volcanic craters.
Recommended tourist attractions include agricultural attraction "The Sea of Pineapple," windmill groups, Tianyang volcanic crater, Longmen Village, and Jiulong Mountain Mangrove Wetland Park.
On the red land of Xuwen County which is supposed to be the southernmost of the mainland, there is a place called "The Sea of Pineapple." If you arrive at Xuwen every year in April which is the harvest season of pineapple, you may be surrounded by a vast golden sea while smelling a strong fragrance of ripe pineapple aroma.
Located in Tiaofeng Town, Jiulong Mountain Mangrove Wetland Park is the first wetland park in China named with mangrove. The park covers an area of 127 hectares, among which 90.5 percent is wetland.
Zhaoqing:
A tourism corridor
Starting from Sihui on national expressway 321 to the intersection of Fengkai County and Guangxi, the whole route is 170 kilometers. It features West River landscape, rural tourism, and geological landscapes including granite and limestone.
Recommended tourist attractions include Zhenshan Mountain Scenic Area, Liuzu Temple, Dinghu Mountain, Beiling Mountain Forest Park, Seven Star Crags, Bao Gong Culture Park, Longmu Ancestral Temple, and Deqing Schooling Palace.
Known as the "green gem on the Tropic of Cancer," the Dinghu Mountain is home to ancient towering trees, flying waterfalls, fresh air, various species of birds and colorful flowers. Since ancient times, it has been a tourist attraction and a sacred Buddhist place. The Dinghu Mountain National Nature Reserve, established in 1956, was the first nature reserve in China.
Seven Star Crags tourist resort is situated in the north of Zhaoqing. The main attractions are seven limestone mountains standing on several interconnected lakes. It covers a sprawling expanse of 9.28 square kilometers. The average water level of the lakes is 5 to 5.5 meters.
Qingyuan: A scroll painting of Bei River
From Longtang Town to Yingde county-level city, this route has a distance of 99 kilometers. Hot springs and rafting are the most popular options for travelers here. Bei River is the northern tributary of the Pearl River in southern China.
Recommended tourist attractions include Feilai Gorge Scenic Spot, Huangteng Gorge Tourist Area, Niuyuzui Scenic Spot, Shangyue Ancient Village, Tiexi Town, Qidong Hot Spring Holiday Resort, and Jiqingli Black Tea Valley.
Based on the famous Feilai Gorge Water Conservancy Project, the largest one in South China at the backdrop of the beautiful Bei River, the Feilai Gorge Scenic Area tempts with a charming environment featuring a majestic gorge, a vast expanse of shimmering water, beautiful flowers and a pleasant climate all year around.
(Chen Xiaochun)