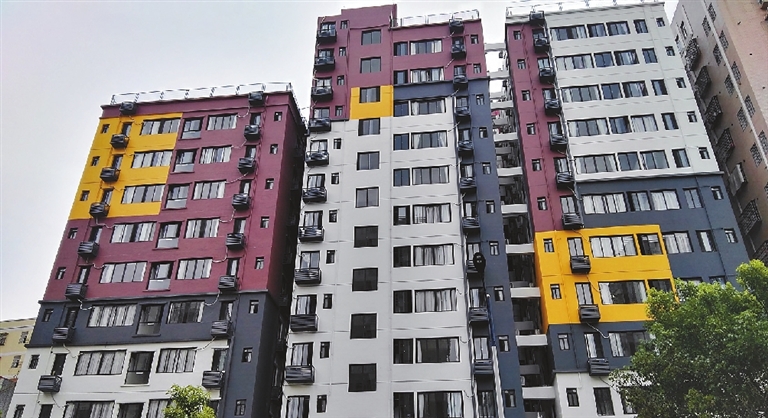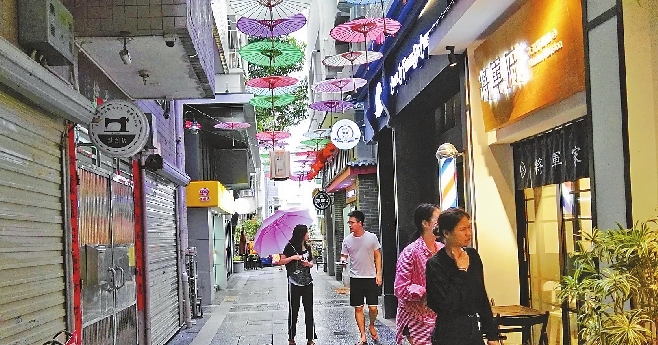 Helen Deng, Zeng Xueying
1216884072@qq.com
EVERY summer, the apartment rental market heats up as major cities in China cater to fresh graduates. But this summer the used-to-be mild increase has turned out to be a drastic hike as high as 30 percent. To the astonishment of young tenants, and the landlords as well, some large rental operators offered incredibly high prices to grab a larger share from the limited apartment supply, which in turn will dwindled the already-shrinking wallets of the young workers in the era of skyrocketing housing price.
House rent up
This year, house rental prices have increased by 29.68 percent compared to the same period last year in Shenzhen, according to statistics released by the Chinese Real Estate Industry Association. This drastic growth is a part of the trend that takes place in various cities. The year over year rent growth reaches 21.89 percent in Beijing, 21.65 percent in Guangzhou, 16.46 percent in Shanghai and 30.98 percent in Chengdu. Compared to last month, rent in Shenzhen rose by 3.1 percent.
Ms. Li, a tenant in Nanshan District, claimed that she was informed by her landlord that her rent would go up by 20 percent from next month. Now, she says she can't find a two-room apartment for less than 6,500 yuan (US$955) a month or a single-room apartment for less than 5,500 yuan.
In suburban areas and urban villages where rent is normally cheaper, the rent has also undergone drastic increases. According to a blogger DChuoxian, a one-year lease for the cheapest single-room apartment in Xiameilin in Futian District is 1,700 yuan, growing by 300 yuan (approximately 21 percent) this year. Meanwhile, the highest rent reaches 3,100 yuan for a two-room apartment with a living room. In Qinghu in Longhua District, monthly rent for a 12-meter-square studio apartment is now going for 750-800 yuan, an increase of 500 yuan this February.
Rising rent brings more stress to young people and migrant residents, especially when approximately 75 percent of young people in Shenzhen rent apartments. Some of them expressed concerns that they might be compelled to seek a cheaper apartment, or even to leave Shenzhen.
Long-term leasing
Interestingly, an emerging long-term lease service became the target of blame for the unwanted rent hike. While housing prices have soared in major cities for the last decade, the government recently tried to encourage rental agencies to offer long-term leases to the mid-and-low income residents. And as long-term leasing has gained popularity, some rental operators have taken bold initiative to increase its inventory by deliberately raising the rent, instigating fears among the public that apartment rental prices as a whole will be driven up.
Mr. Song, a landlord in Beijing, was offered a 7,800-yuan monthly deal for a long-term leasing contract, even though he expected to rent his house at 7,000 yuan at best, according to Xinhua News Agency.
Vice president of 5i5j group, Hu Jinghui, recently accused long-term leasing rental operators including Ziru and Danke of inflating rent by 20 to 40 percent higher than the current market price.
Liu Weimin with the Development Research Center of the State Council stated that apart from traditional reasons for rental price fluctuation, there are some other factors that have galvanized the rising prices this time. On one hand, the housing agents subdivide, refurnish and renovate the original apartment during a long-term leasing period. Granted, their expertise in rental operation and renovation provides better living experience for tenants and more convenience for landlords, many of whom don't have time or energy to revamp the apartment. Nevertheless, the resulting rent growth takes its toll on young and migrant tenants, some of whose financial burden compels them to find a cheaper apartment or to change their lifestyle.
Other factors
In Shenzhen's urban village redevelopment, the upgrade of old neighborhoods may also contribute to rent price spikes. For instance, Vanke, a chief participant of the redevelopment campaign, is working on 33 villages, each with a population of 10,000 to 30,000 residents. Vanke negotiates with landlords, offering revocations in exchange for contracts that allow Vanke to rent out the apartment for 10 to 12 years. Although Vanke was accused by netizens of deliberately raising the rent, it claimed that the price of its renovated apartments was "in a similar range" as prior to renovation. Nevertheless, the upgrading of a city-village usually leads to a shortage in housing supply, driving the rent up as the demand remains high.
Moreover, some bloggers argue that compared to the soaring home price, the rising rent may just be a natural phenomenon. In 2016, the rent to home price ratio was 1:620 in Luohu and 1:798 in Longgang. However, the internationally acceptable rent to home price ratio generally ranges from 1:200 to 1:300. This statistics indicates that compared to the same home price, rent in Shenzhen was far below the normal standard. Therefore, the recent increase may only be a natural trend when the home price is soaring high.
Possible solutions
Alongside the skyrocketing home price, will the continuously increasing rent drive the city's dream-seekers, mostly young white-collars and migrant workers, out of Shenzhen? It could be as in the case of Mr. Huang, an 28-year-old salesman who shares a three-bed room apartment with other two people in Qinghu. Huang told Shenzhen Daily that the rent now costs a third of his monthly salary of some 8,000 yuan, and if the rent rises to exceed half of his salary, he might have to retreat to his hometown to make ends meet.
Thus it was alleged that many people were moving out from Shenzhen, leaving part of the city empty. However, a report by blogger DChuoxian reveals that houses in Shenzhen are still in high demand. In Qinghu, even though the monthly rent has increased by at least 200 yuan this year, scarcely any house is empty. No sooner a tenant moves out, than another moves in. In Xiameilin, people are still willing to rent apartments even with a much higher price.
Meanwhile, the government has decided to intervene in the rental market as higher living costs will reduce the city's competitiveness in absorbing more laborers. The Beijing Municipal Commission of Housing and Urban-Rural Development claims that they have inquired long-term rental service suppliers including Ziru, Danke and Xiangyue, on any potential misconduct of market manipulation. Shenzhen authorities also declare that they will keep a closer watch on illegal behavior in the rental market, especially any deliberate rise of rent to monopolize the supply of apartments for long-term lease.
Moreover, many cities vow to increase supply of rooms for rent by various means. Among them, the Shenzhen government announced in June that the city will add 1,700,000 apartments by 2035, 60 percent of which will be allocated to "talented people" or for public leasing at prices lower than market value. There are years for the plan to be fully rolled out from ink to reality, but it brings hope to some young people who believe it will ultimately increase the supply of housing.