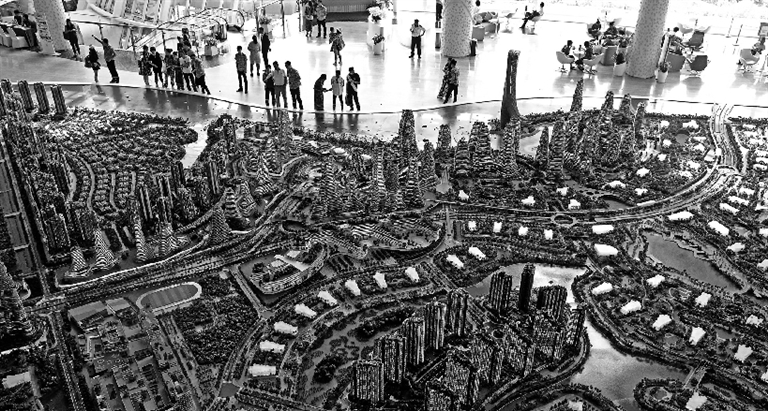 MALAYSIA will not allow foreigners to buy residential units in the US$100 billion Forest City project in its southern state of Johor bordering Singapore, Prime Minister Mahathir Mohamad said yesterday.
The Forest City project in southern Malaysia, near Singapore, had targeted buyers from China for its mixed-residential development on its four man-made islands, as well as investors from Indonesia, Thailand and Dubai. Malaysia's My Second Home program allows wealthy foreigners to live in the Southeast Asian nation on a long-stay visa, with Chinese nationals being the largest group of participants.
The Forest City project has faced uncertainty since Mahathir's coalition scored a shock victory at a May general election, as Guangdong-based developer Country Garden Holdings Co. looks to revive faltering demand for a city planned to be home to 700,000 people.
"One thing is certain, that city that is going to be built cannot be sold to foreigners," Mahathir told a news conference in Kuala Lumpur, the capital.
"We are not going to give visas for people to come and live here," he added. "Our objection is because it was built for foreigners, not built for Malaysians. Most Malaysians are unable to buy those flats."
Mahathir didn't specify how he would put a stop to foreigners buying the property or how far-reaching the ban on visa approvals would be.
Forest City has complied with all laws and regulations and has the necessary approvals to sell to foreign purchasers, Country Garden said in a written response to Bloomberg yesterday.
The company was seeking clarifications with the Prime Minister's Office regarding the press conference, it said.
Hong Kong-listed Country Garden has developed just a fraction of the planned reclamation of 20 square kilometers, where Chinese nationals accounted for about 70 percent of apartment buyers last year. (SD-Agencies)