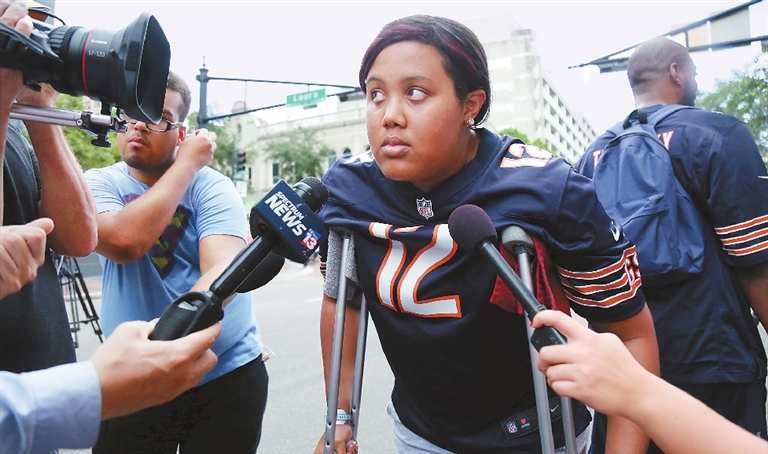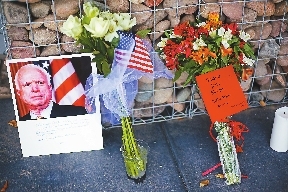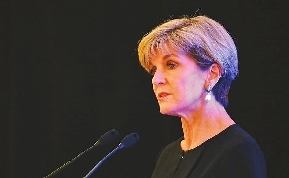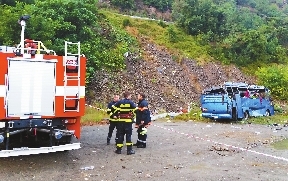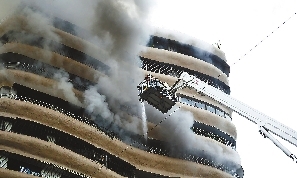 3 dead in shooting at Florida video game tournament
Taylor Poindexter speaks to reporters after witnessing a gunman open fire on gamers participating in a video game tournament* outside The Jacksonville Landing in Jacksonville, Florida, the United States, on Sunday. David Katz, 24, of Baltimore, was believed to have fired shots during a Madden 19 NFL tournament at the Chicago Pizza restaurant and bar, Sheriff Mike Williams said. Williams did not speak about a possible motive.SD-Agencies
John McCain, American hero, dies
John McCain, an American hero who served as a United States Navy captain and a member of Congress for a combined six decades, died on Saturday, his office announced. He was 81.
During three decades of representing Arizona in the Senate, he ran twice unsuccessfully for president. He lost a bitter primary campaign to George W. Bush and the Republican establishment in 2000. He then came back to win the nomination in 2008, only to be defeated in the general election by Barack Obama.
Australian FM Bishop resigns
Australian Foreign Minister Julie Bishop said on Sunday she has resigned from new Prime Minister Scott Morrison's Cabinet, two days after a bruising* leadership battle that toppled former Prime Minister Malcolm Turnbull.
Bishop announced she would move to the backbench* and had not yet decided whether to contest the next election, which is due by May 2019. That decision could have serious implications for Morrison's government, which has a parliamentary majority of only one seat.
Morrison emerged as the surprise winner of Friday's party-room vote to replace Turnbull after a week of political chaos in Canberra.
Tourist bus crashes in Bulgaria; 16 killed
Bulgaria authorities said a tourist bus has flipped over* on a highway near Sofia, the capital, killing at least 16 people and leaving 26 others injured.
Police said the bus carrying tourists on a weekend trip to a nearby resort overturned and then fell down a side road 20 meters below the highway. The accident happened at 5:10 p.m. on Saturday about 20 kilometers north of Sofia.
Residential building fire kills 4 in India's Mumbai
A fire broke out on August 22 on the 12th floor of a residential building in Mumbai, India's financial and entertainment capital, killing four people and injuring 12 others, officials said.
Twelve fire engines were used to douse the flames, but the cause of the blaze in Mumbai's commercial Parel area was not yet known, said a fire services control room official.
Cohen, Manafort guilty in dramatic day for Trump
Donald Trump has suffered a huge double blow after one of his former associates pleaded guilty and another was convicted of financial crimes, potentially leaving the U.S. president himself in legal jeopardy*.
Michael Cohen, his longtime lawyer and "fixer*," pleaded guilty to eight charges including campaign finance violations. Just minutes earlier, Paul Manafort, the president's former campaign chairman, was convicted on eight charges of bank and tax fraud. (SD-Agencies)