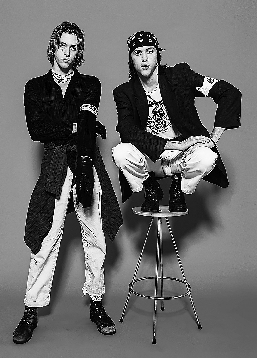 D.A.N.
Japanese band D.A.N.'s unique sound, sitting somewhere between the minimal alt-pop of band The xx and the electronic dynamic grooves of Caribou, has won them fans worldwide. D.A.N. has played at the prestigious Fuji Rock Festival and shared stages with artists including James Blake and The xx. In late 2017, the band recorded with Floating Points in London which resulted in their most interesting work so far. With influences ranging from underground house and techno to psychedelic and African music, the three-piece D.A.N. is widely touted as the most exciting prospect to emerge from Tokyo.
Time: 8:30 p.m., Sept. 6
Tickets: 120 yuan
Shintaro Sakamoto
Japanese composer, singer and producer Shintaro Sakamoto began his career in 1989 as a member of the rock band Yura Yura Teikoku, where he played guitar and sang. In 2010, Yura Yura Teikoku disbanded. Then Sakamoto launched a solo career and started his own record label, Zelone Records.
Time: 8:30 p.m., Sept. 7
Tickets: 260 yuan
The Garden
U.S. duo The Garden was formed in 2011 by twin brothers Wyatt and Fletcher Shears. The duo released their debut album "The Life and Times of a Paperclip" in 2013, with several smaller releases following. In 2015, the group released their second studio album "Haha" along with the lead single "All Smiles Over Here :)" to critical acclaim after being signed to Epitaph Records. They released their third album "Mirror Might Steal Your Charm" in March 2018.
Time: 8:30 p.m., Sept. 8
Tickets: 120 yuan
Novelists
French avant-garde metal band Novelists will debut in China, bringing their latest album "Noir." In the song "Joie de Vivre," Novelists invited U.S. avant-garde metal-core guitarist Jesse Cash and Australian guitarist Zachary Britt to play, and "Stranger Self" features Australian rapper Matt Youkhana. Hailing from Paris in 2013, Novelists include Matteo Gelsomino (vocal), Charly Kelevra (guitar), Florestan Durand (guitar), Nicolas Delestrade (bass) and Amael Durand (drum).
Time: 8:30 p.m., Sept. 9
Tickets: 120 yuan
Venue: B10 Live, North Area, OCT-LOFT, Nanshan District (南山区华侨城创意文化园北区B10现场)
Metro: Line 2 to Qiaocheng North Station (侨城北站), Exit B(SD News)