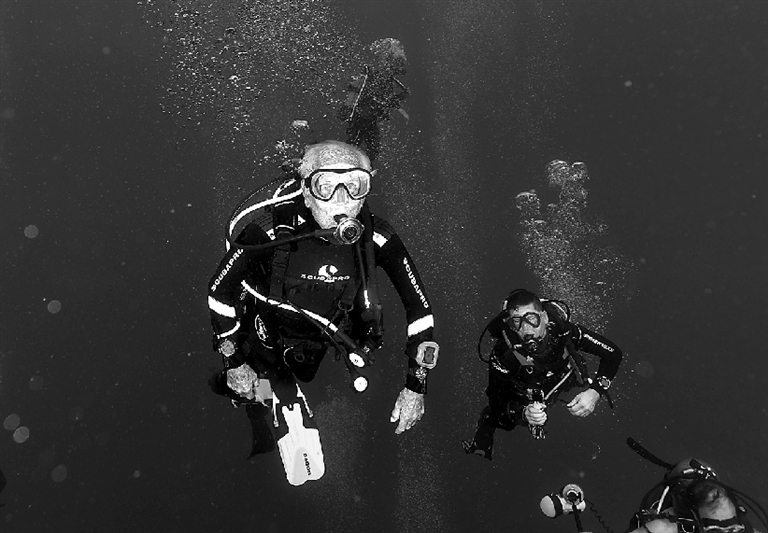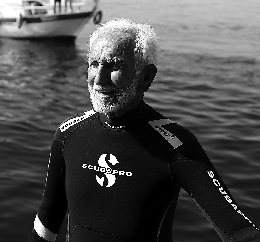 A 95-YEAR-OLD British veteran of World War II broke his own record Saturday as the world's oldest scuba diver after taking the plunge to explore a shipwreck off Cyprus.
Ray Woolley, who turned 95 Aug. 28, already holds the record as the oldest active male scuba diver. On Saturday he dived for 44 minutes at a depth of 40.6 meters, beating his previous record of 41 minutes and 38.1 meters — when he was 94.
"We did it ... I feel great. It's lovely to break my record again and I hope if I can keep fit I will break it again next year with all of you," Woolley said moments after emerging from the water.
Woolley and dozens of other divers scoured the watery depths around the shipwreck of the Zenobia, a cargo vessel laden with trucks that sank about 2 kilometers off the southern Cypriot town of Larnaca in 1980 on its maiden voyage.
Woolley, originally from Port Sunlight in northwest England who now lives in Cyprus, said he had first visited the wreck in 1982. A radio operator in World War II, he has been diving for 58 years.
"I am trying to prove to myself, and I hope to other people, that exercise, especially when you are getting to around my age, is most important to do," he said.
Woolley is being kept busy by featuring in a documentary film, aptly called "life begins at 90," about his life, his passion for diving and his healthy approach to aging.
Zenobia, which now lies on its side with its 90-odd trucks still chained to the vessel, is extremely popular with divers and about 60,000 visit the site each year.(SD-Agencies)