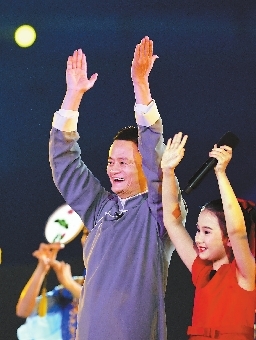 Asian Games close as China dominates medal table
THE 18th Asian Games drew to a successful end with a stellar closing ceremony Sunday as Asian sports power China again dominated the medal table of the multi-sport event.
China won 132 gold, 92 silver and 65 bronze medals, although the Asian giant sent a relatively young delegation, with 631 out of their 845-athlete squad having participated in neither the Olympics nor the Asian Games.
"The Asian Games can serve as a mid-term exam for us in build-up to the Tokyo Olympics," Chinese delegation general secretary Liu Guoyong said during the Games. "The Games could give them a feel for major international sporting events."
Japan on Sunday won the mixed triathlon gold in the last event of the two-week, 40-sport Games, ahead of the closing ceremony held in the Gelora Bung Karno Main Stadium.
Japan achieved better-than-expected results at the Asiad as the side wrapped up the campaign with a total of 205 medals, including 75 golds, 56 silvers, and 74 bronzes, overtaking South Korea to finish second in the tally for the first time in a decade.
South Korea totalled 49 golds, including the men's soccer gold medal. North Korea and South Korea formed a unified team to participate in three sports at the Games and won four medals overall, including a historic gold in dragon boat racing, which was the first gold medal by a unified Korean team at a major multi-sport event.
A flag handover ceremony was held amid the closing ceremony as Xu Liyi, mayor of East China's Hangzhou, was handed the Olympic Council of Asia (OCA) flag, marking the Asian Games entrance into "Hangzhou Time."
Hangzhou, set to hold the next Asian Games in 2022, is the third Chinese host of the continent's showpiece event after Beijing in 1990 and Guangzhou in 2010.
(Xinhua)