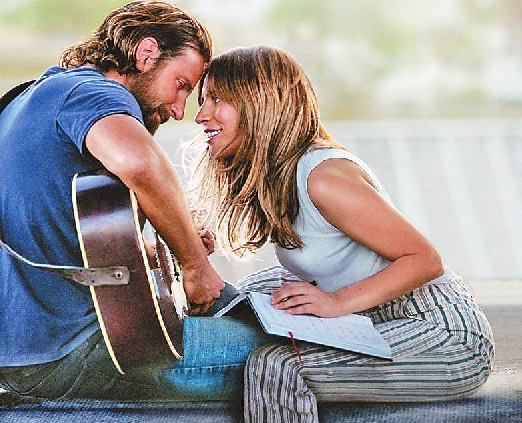 "A STAR Is Born," the much-discussed film starring Lady Gaga and Bradley Cooper, debuted at the Venice Film Festival on Friday and promptly received an eight-minute ovation.
As if that didn't point to the film being worth your hard-earned money for a ticket, early reviews have also been incredibly promising, with Oscar whispers of "Lady Gaga" and "Best Actress" already circulating. In fact, they're close to nothing but glowing — and Twitter is psyched for the movie's debut.
The heaps of praise being piled on the film, if you only read the most basic of information on it, are — to be very honest — a little surprising: This is Cooper's directorial debut, making the film something critics are more wont to pick apart than not. It's also a remake: The original version came out in 1937 and has been reimagined several times, which inevitably prompts many comparisons against past iterations. And, it features a crossover star: Though she's appeared on "American Horror Story" (and won a Golden Globe for it), Lady Gaga is, after all, first a vocalist, second an actress. Her first movie-star role, you'd imagine, might invite extra scrutiny in terms of her ability to command a film.
But critics are in love. Over at the Guardian, Peter Bradshaw called Gaga "sensationally good" and gave the film five stars: "[Gaga's] songs are gorgeous and the ingenuous openness of her scenes with Jackson are wonderfully sympathetic."
"Meanwhile Cooper, whose screen persona can so often be bland and unchallenging, makes precisely this conservative tendency work for him in the role." Variety called it "transcendent," with Gaga's performance a "fetching and accomplished movie-star debut;" IndieWire called the pop icon "resplendent." Some go so far as to say that she's the best part of a very good film.
Twitter is hyped for the film to hit theaters Oct. 8.
(SD-Agencies)