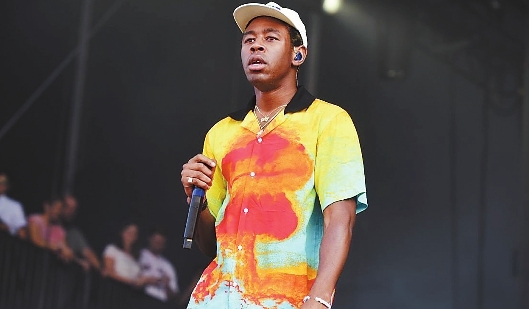 IT'S been 17 years since Eminem pushed back against accusations of homophobia by performing a duet to "Stan" with Elton John at the 2001 Grammys.
The two men have since enjoyed a close friendship, with the openly gay John saying in a 2017 interview that the rapper's lyrics "were never homophobic" and didn't represent his actual attitude toward the LGBTQ community.
Just hours after the surprise release of his latest album, "Kamikaze," Eminem is getting heat from listeners offended by his use of a gay slur to describe fellow musician Tyler, the Creator.
The 27-year-old rapper (real name: Tyler Okonma) has been the subject of speculation about his sexuality, but has himself been unapologetic about using homophobic references in his lyrics.
But many people do, and they're not happy with this homophobic lyric in the new Eminem track "Fall."
Some have argued that the lyric isn't offensive because Tyler, the Creator has used the word in the past, while others insist that that is irrelevant. The rapper has yet to publicly respond to the controversy.
In a 2013 interview with Rolling Stone, Eminem defended using the slur following fallout over its inclusion in tracks like "Rap God." The Michigan-bred rapper claimed that the insult was generic rather than a reference to sexuality.
"Not saying it's wrong or it's right, but at this point in my career — man, I say so much shit that's tongue-in-cheek. I poke fun at other people, myself. But the real me sitting here right now talking to you has no issues with gay, straight, transgender, at all. I'm glad we live in a time where it's really starting to feel like people can live their lives and express themselves. And I don't know how else to say this, I still look at myself the same way that I did when I was battling and broke." (SD-Agencies)