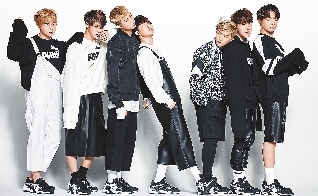 TOTTENHAM Hotspur player Son Heung-min met his goal at the Asian Games, winning exemption from mandatory military service after South Korea bagged the football gold medal last week.
A lawmaker has now sought the same privilege for the seven members of K-pop boyband BTS after they scored yet another monumental feat.
For the second time in six months, BTS struck, netting the No. 1 album in the United States, with "Love Yourself: Answer" matching the May chart-topping success of "Love Yourself: Tear."
"Answer," the third part of a trilogy, features more than a dozen songs from the previous two chapters plus 10 new tracks, including "Idol," a collaboration with American rapper Nicki Minaj.
Billboard reported that among artists with albums this year that are classified as pop, only Justin Timberlake and Ariana Grande had bigger opening weeks than "Answer."
That triumph, plus news of their possible military duty exemption, gave a booster shot to South Korean companies linked to BTS.
The mandatory military service is considered the biggest challenge for K-pop boybands seeking global domination.
But enlistment in the army is also a highly contentious issue in South Korea, where all able-bodied men must complete about 21 months of service as part of efforts to maintain a deterrent against North Korea.
Exemptions are currently offered to athletes who win gold medals at the Asian Games or medals of any color at the Olympics.
(SD-Agencies)