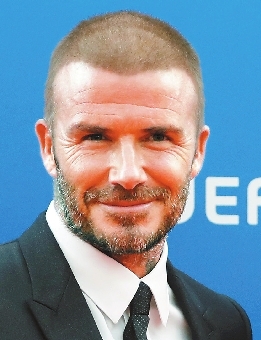 FORMER British soccer star David Beckham's new Major League Soccer (MLS) franchise will be called Inter Miami CF.
Although the name sounds like it is a reference to Serie A's famous Inter, it is actually a nod to Miami's Spanish-speaking community. The club's full name is Club Internacional de Futbol Miami.
"This is such a proud day for myself and for the entire team," Beckham said in a press release Wednesday. "We are taking another important step in establishing our club and today marks an important moment in the history of Club Internacional de Futbol Miami."
According to the 2010 census, 70 percent of Miami's population is Latino.
While the club now has a name, the side has yet to build a stadium. The city will have a referendum later this year on whether to back plans to build a 25,000-seat stadium on land currently occupied by a golf course.
The team is due to make its debut in the 2020 season, six years after the plan to bring a team to Miami was hatched.
Beckham joined the L.A. Galaxy back in 2007 — and, when signing his deal, negotiated a way to one day own a future expansion team.(SD-Agencies)