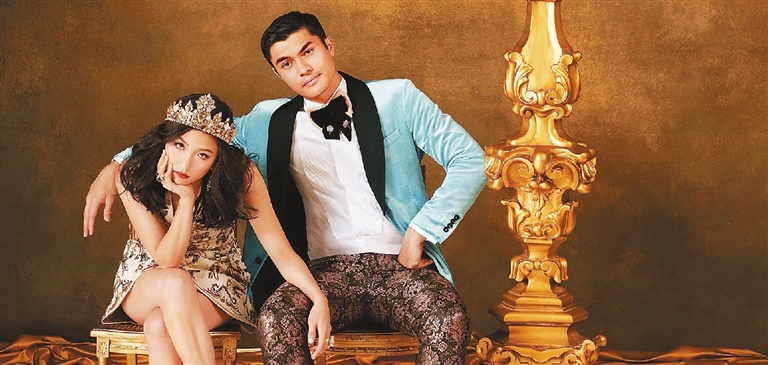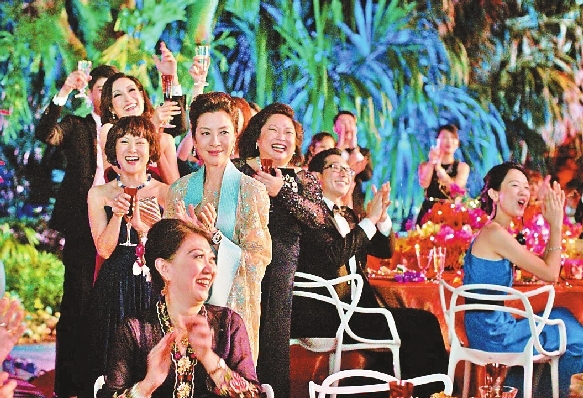 JON M. CHU'S groundbreaking film "Crazy Rich Asians" has become the most successful Hollywood studio romantic comedy in nearly a decade at the North American box office after finishing the long Labor Day with an estimated total of US$117 million, besting the US$110.2 million earned in the United States by Amy Schumer's 2015 pic "Trainwreck."
Overseas, the rom-com opened to a stellar US$136.9 million globally, with a 98 percent rating on Rotten Tomatoes, according to Forbes.
According to The Hollywood Reporter, a sequel is already in the early stages of development.
Directed by Chu, the film was adapted from Kevin Kwan's best-selling novel of the same name, which tells the story of an American economics professor who goes to meet her super-wealthy boyfriend's family in Singapore.
The US$30 million production is the first Hollywood studio movie since 1993's "The Joy Luck Club" to feature an all-Westernized Asian cast.
"It's really good," said Zhu Yi, a New York-based playwright and screenwriter, after seeing the film.
"A co-production film has finally been successful in the mainstream market. The film plays both the specialty of Asian idol drama and the spectacular display scale and imagination of Hollywood blockbusters," Zhu said, whose own works have been performed in New York.
"From aesthetic standards to characterization, it doesn't avoid the stereotype of Chinese but exams it under the spotlight," she said.
Asked about some criticisms that the movie was too simple or even illogical, Zhu said, "The story is easy but sensational. I cried twice. I mean, it's how a rom-com should be. Who wants to see a profound rom-com?"
"What we have in 2018 that we didn't have 25 years ago is not only a new generation of young Asian men and women, but also the community from instant global connections," Chinese-American actor James Chen wrote in an email to China Daily.
"Also, as a society, our standards of representation and inclusion have evolved as well, and 'Crazy Rich Asians' happens to be the movie that is uniting these elements," he added.
Chen, who is known for his versatile work in TV, film and theater, played the recurring character Adrian Sung in the crime series "Law & Order: Special Victims Unit" and the character Kal in AMC's "The Walking Dead" since the sixth season.
Chen believes the film's success is a watershed moment to reshape the Hollywood landscape. "Hollywood has virtually single-handedly invented and defined the commercial movie industry, and as such has always been very bottom line- and numbers-based," he wrote.
"I think the high visibility of 'Crazy Rich Asians' as a book, through this film's press tour, and finally culminating with the nationwide social movement by Asian- and non-Asian Americans alike to show up and see the film has given it the box office numbers and success that Hollywood can't ignore."
Chen said he loves that the film has served as a rallying point for Asians in America to voice their desire to see themselves represented in the stories that Hollywood tells.
"It speaks to how badly we have been starved of the dignity of being humanized on screen — through authentic, three-dimensional characters and relationships," he wrote.
Chen said there is definitely a positive upward trend in the number and quality of roles for Asians, "particularly Asian men, who have been notoriously underrepresented in American TV and film," he wrote.
But "it's just the beginning, there is more work to be done." (China Daily)