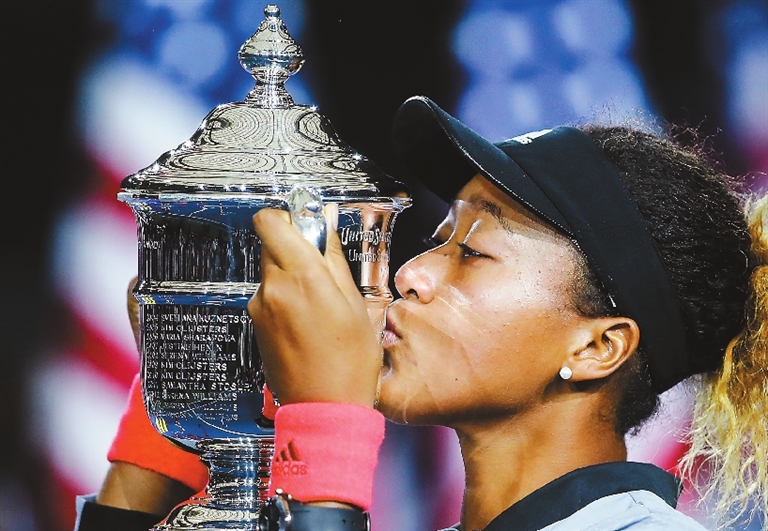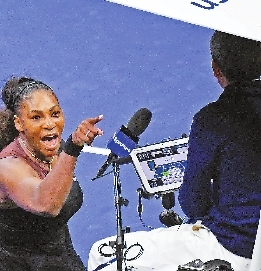 NAOMI OSAKA of Japan dominated in her first career Grand Slam final to take a 6-2, 6-4 win in a match that saw Serena Williams of the United States implode on court during the second set in perhaps the most controversial Grand Slam finish ever.
Osaka, the first Japanese man or woman to score a Grand Slam singles trophy, could hardly enjoy this career milestone because of how the match unfolded.
It was filled with outbursts from Williams — who later found both she and Osaka in tears. During the award ceremony, Osaka pulled her visor down and was in tears as the crowd booed.
Williams, still in tears, put her arms around Osaka in an attempt to right the situation for the 20-year-old, who admits to idolizing the 23-time Grand Slam champion.
"Well, I don't wanna be rude, she played well and this is her first Grand Slam," Williams said after the match, as she fought back tears.
Everyone in Osaka's box was reduced to tears — including her mother and Williams' former hitting coach Sascha Bajin, Osaka's first-year coach.
Osaka apologized to the crowd.
"I know that everyone was cheering for her and I'm sorry it had to end like this. I just wanted to say thank you for watching the match," she said.
In the second game of the second set, Williams was issued a warning for coaching by umpire Carlos Ramos. Williams told Ramos that her coach, Patrick Mouratoglou, gave her a thumbs-up, which is just a C'mon.
"I don't cheat to win, I'd rather lose," Williams was heard telling Ramos.
A TV replay of Mouratoglou showed him motioning with his two hands as if telling her to move forward. There was no thumbs-up sign.
After the match Mouratoglou admitted to Pam Shriver on ESPN TV that he was coaching. He also said everyone does it and usually is not called for it.
That incident was just a precursor to a scene that would find Williams losing a point, and then a game.
A frustrated Williams, who was ahead 3-1 in the second set after breaking Osaka's serve in the fourth game, gave up the lead by losing her own serve in the fifth game.
Losing that momentary lead in a game where she double-faulted twice was too much for Williams to handle and she took it out on her racket, which she smashed into the ground.
She received a point penalty for that action, which allowed Osaka to start serving the sixth game at 15-0. It was the combination of the code violation for coaching and the racket abuse charge that surmounted the loss of the point called by Ramos.
(SD-Agencies)