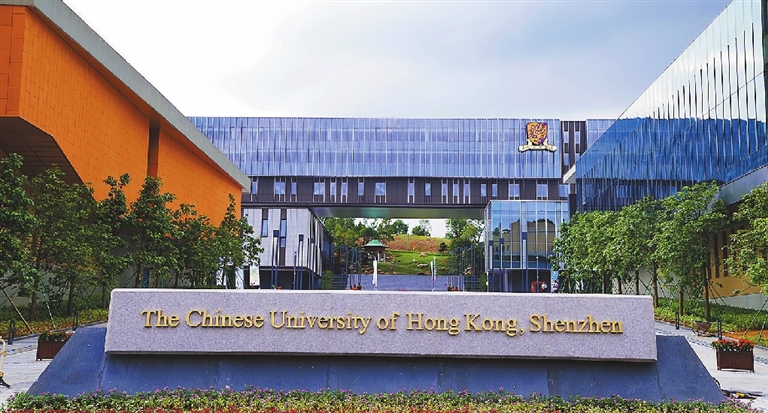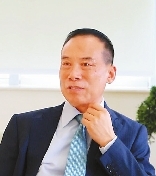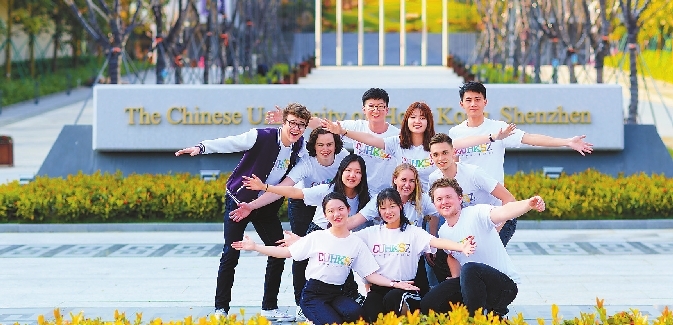 Editor's note
This is the third story in a series on experts and leaders of Shenzhen's higher institutions reviewing the achievements and looking into the future of the Greater Bay Area's talent strategies.
Zhang Qian
zhqcindy@163.com
LOCATED at a picturesque submontane area near the entrance of Shuiguan Highway in Longgang District, the Chinese University of Hong Kong, Shenzhen (CUHK(SZ)) welcomed its fifth batch of new students with a grand inauguration ceremony last week.
Since its establishment in 2014, the university has gained more and more attention for its bilingual faculties and Western curriculums. The university inherited its educational philosophy and academic systems from the Chinese University of Hong Kong, one of the most renowned universities in Asia.
It is intended to evolve into a world-class research university with strong Chinese cultural influence and is committed to nurturing high-end talents with global perspectives, Chinese traditions and a strong sense of social responsibility.
Shenzhen Daily talked with the president of CUHK(SZ), Professor Xu Yangsheng, about how the university is forging itself into a top university that enjoys an international reputation as well as nurturing its students to be global talents.
In the eyes of Professor Xu, following international rules is a foundational aspect of any top university. For instance, the university shall adopt a globally recognized calendar, an academic credits system that allows its students to exchange with or transfer to universities in other parts of the world smoothly and a staffing system that attracts teachers from all around the world with appealing and trustworthy treatment.
The president is responsible for the management of the university under the leadership of the governing board, a system that is also in line with international practice.
"Our university has indeed expended much effort in following international standards to set up our curriculums for students under the support of the Chinese University of Hong Kong so that our students can have matching calendar, curriculum setting and credits system with other universities in other countries," said the president.
Following the rules of the Chinese University of Hong Kong, CUHK(SZ) requires its undergraduates to obtain a total of 120 academic credits to graduate. Apart from courses for their majors, students also need to acquire certain amount of credits for both compulsory and elective courses in subjects like PE, languages and information technology.
Besides an international curriculum structure and school calendar, the president especially emphasized that all students must be able to communicate as well as to think in English, the global language that bridges different cultures.
"Hong Kong and Singapore have been attaching great values to English and residents there can freely communicate in English," said the president. "Students in our university must not only speak the language but also think in English so that they can communicate with any culture in the world."
The university features an international learning environment with a bilingual teaching pedagogy. To be admitted into CUHK(SZ), applicants must also sit for an English proficiency test designed by the university.
In addition, diverse exchange programs offered at the university are another unique feature of CUHK(SZ). So far, the university has cooperated with more than 70 universities all around the world including Columbia University, the University of Pennsylvania, Oxford University, Cambridge University, the University of California Berkeley and the London School of Economics and Political Science.
In 2018, the China Scholarship Council approved 22 undergraduate exchange programs at CUHK(SZ) as outstanding programs and sponsor students who are eligible for these 22 programs.
According to statistics provided by the university, over 60 percent of students at CUHK(SZ) had studied overseas.
Currently, there are 121 international students studying at the university. CUHK(SZ) wishes to enroll more international students in the coming years.
Professor Xu said that the university hires first-class teaching staff from around the world and the teachers that have been employed there are mostly renowned professors and scholars from world-class universities, including several Nobel Prize laureates and academicians.
"Just like our academic standards, the remuneration system adopted at CUHK(SZ) follows international practice, which is very important for our teaching staff from overseas," said the president.
The university is strict when it comes to hiring teaching staff. Potential candidates need to go through nine rounds of assessments before they are officially qualified for employment at the university.
So far, the university has introduced more than 200 well-known teachers, including four Nobel Prize laureates, two Turing Award winners, 13 academicians from the Chinese Academy of Engineering, the American Academy of Sciences, the Royal Canadian Academy of Engineering and other globally renowned research institutes.
More than 75 percent of professors are under the age of 40, according to public information disclosed by the university.
To facilitate efficient learning, the university also made efforts to ensure its hardware facilities are up to par to provide international learning materials. For instance, the university's library has conducted data surveys of 12 of the world's top universities and collected data from over 500,000 volumes of books in foreign languages.
However, the president also mentioned that being internationalized means a person must know how to follow international rules while having rich knowledge about his or her own culture. "Playing by international rules and having deep understanding of one's own cultures is equally important," said the president.
At the same time the university values traditional Chinese cultures. The emblem of CUHK(SZ) is the mythical Chinese bird the fenghuang (phoenix) which has been regarded as the "Bird of the South" since the Han Dynasty (202 B.C.-A.D. 220). It is a symbol of nobility, beauty, loyalty and majesty.
The motto of CUHK(SZ) is "Through learning and temperance to virtue"(博文约礼). These words of Confucius have long been considered a principal precept of his teaching. It is recorded in the "Analects of Confucius" that the master says, "The superior man, extensively studying all learning, and keeping himself under the restraint of the rules of propriety, may thus likewise not overstep what is right." In choosing the phrase as its motto, CUHK(SZ) is laying equal emphasis on the intellectual and moral aspects of education.