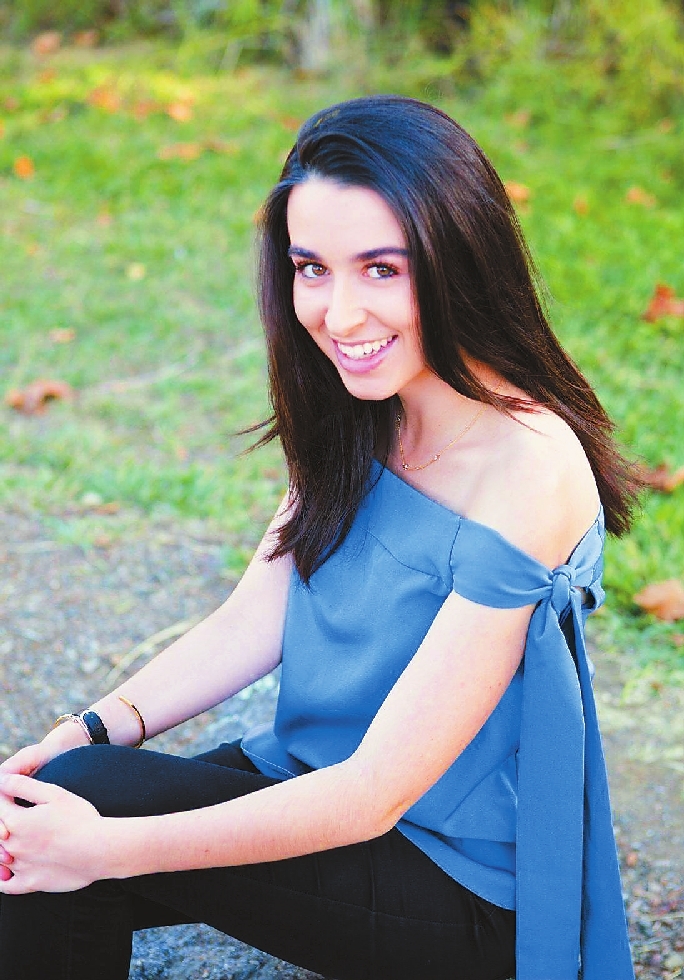 Like many startup founders, entrepreneurship is in Maxine Marcus' blood. The 17-year-old founder and CEO of The Ambassadors Company, a teen insights and consulting business, grew up in Silicon Valley.
Her father is a venture capitalist, and from an early age she would accompany him to work and even sit in on meetings with his portfolio companies.
One of those companies was SoundHound Inc., which offers a music and voice recognition app that is a competitor to Shazam, which was recently acquired by Apple. Its app, which searches songs, videos, playlists and lyrics, is popular with the Millennial and Generation Z (teen) crowd.
SoundHound offered her a summer internship after her freshman year in high school, which she spent revamping their social media platforms and marketing strategy to appeal to a teen audience.
That experience sparked an idea. Marcus knew what Gen Z, the generation whose oldest members are just going off to college, really want. SoundHound and other companies selling to this age group were eager to understand the mindset and purchasing behavior of this key demographic, an emerging market that's expected to account for about 40 percent of all consumers by 2020.
The summer after her sophomore year in high school, Marcus started her business, The Ambassadors Company, whose clients include MeUndies, BounceChat, LyricFind, Omlet Arcade, Playlist (a Stanford StartX company) and SoundHound.
Understanding the teen market
While every client's needs are a little different, most are looking for feedback on how their products will be used by teen customers. Ambassadors Co. gets the product into the hands of teens who take the time to use and understand it.
"We do a comprehensive review, where we look at the product itself, the branding, user interface and design, and come back with a really full and rich report that says, 'Hey, here's what teens think of your product and here are some ideas on how to make it better,'" Marcus said.
The company currently employs 150 teen "ambassadors" who hail from across the country.
A loyal generation
As a teen herself and someone who has done extensive research on her peer group, Marcus has a unique perspective on Generation Z.
"My generation has grown up in a very interesting time period. We've been raised with technology, so working with tech has become second nature to most of us. Most of us don't remember life before smart phones. There is also a major viral power with Gen Z because that's how we communicate — on social media. That's how we position ourselves and portray ourselves to the world."
Marcus also says her generation is very loyal when it comes to certain brands. "When we fall in love with a product, it becomes a part of our daily routine. Snapchat is a good example. Teens are what made Snapchat. If you can get your product to stick with Gen Z, that is huge. We're going to champion your product and share it with our friends."
Advice for teen entrepreneurs
Marcus' startup journey hasn't been easy. In addition to being an entrepreneur, she is also an accomplished singer-songwriter and knows how harsh the critics can be.
"There are a lot of haters out there," she said, "but you can't let them bring you down. When you experience rejection, learn from it and move on."
Her second advice for aspiring entrepreneurs is to prioritize.
"If you think about the big picture right at the beginning, you're not going to start anywhere. So just pick one thing to work on, and say, 'I'm going to focus on this one task right now.'"
Lastly, don't let the competition scare you off. (SD-Agencies)