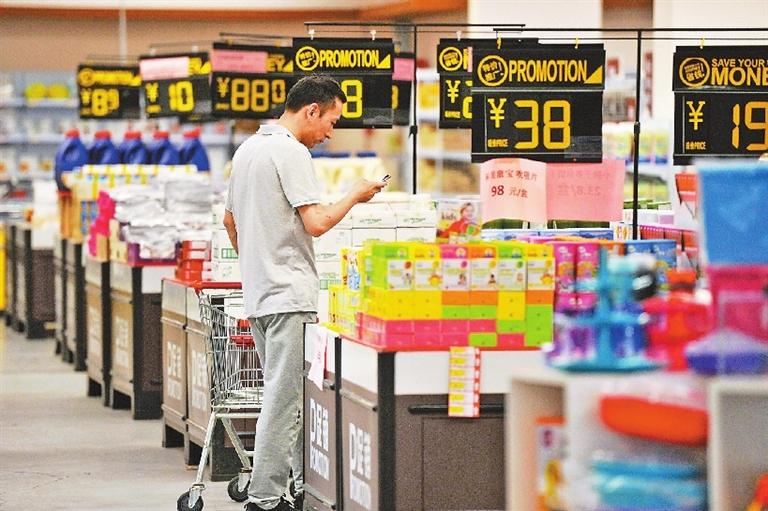 THE country is expected to report that investment growth hovered at record lows in August and retail sales were among the weakest since 2003, reinforcing views that domestic demand remains soft and leaving the economy vulnerable to trade pressure.
Economists polled recently also forecast industrial growth has flatlined for the third month in a row.
While August headline growth readings are expected to be unchanged from July, that data was generally weak and analysts agree consumption in China is clearly trending lower even as export risks rise.
While the government is accelerating approvals for big-ticket infrastructure projects, analysts warn it will take some time for the benefits to kick in, with economic conditions expected to get worse before they get better.
Fixed-asset investment is expected to have grown 5.5 percent in the January-August period from the same period a year earlier, unchanged from July's record low, the poll showed.
Retail sales likely rose 8.8 percent in August year on year, also unchanged from July and among the softest expansions in over 15 years.
China's industrial sector is also being hemmed in.
Industrial output likely expanded 6 percent in August from a year earlier, unchanged from readings in July and June, according to a poll of 47 economists.
But business surveys show factory orders are cooling as the tough pollution curbs continue to take a toll on production. Manufacturing activity in the key export province of Guangdong shrank for the first time since March 2016.
Data last week showed China's export and import growth cooled in August.
The world's second-largest economy had already been starting to cool before the trade dispute with the United States flared, with a multi-year crackdown on financial risks and debt pushing up borrowing costs and making it harder for some companies to secure funding.
In addition to ramping up spending, China has rolled out a series of measures to ease strains on its companies, cutting taxes and offering assistance for firms hit by the trade battle.
(SD-Agencies)