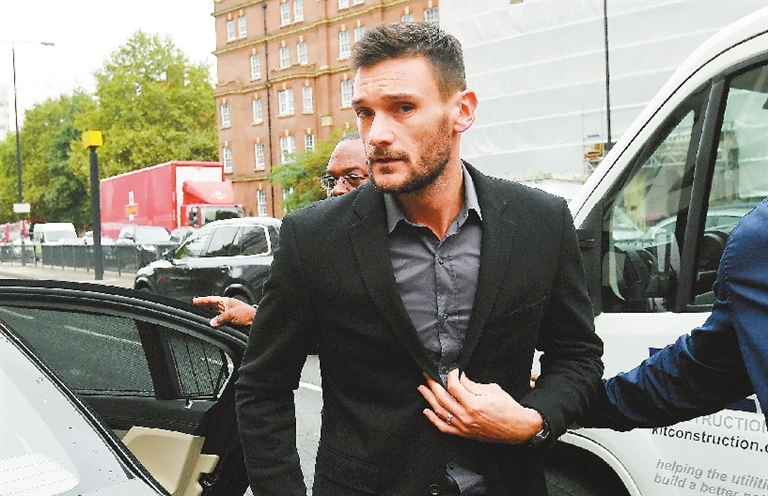 FRANCE'S World Cup-winning captain Hugo Lloris avoided jail but received a 20-month driving ban and a 50,000-pound (US$65,000) fine Wednesday for drink-driving in London.
The Tottenham Hotspur goalkeeper had earlier called his behavior "unacceptable" and received a lighter sentence from a judge who could have locked up the star for six months.
"On July 15, he was the proudest man of the planet," attorney David Sonn said in reference to the day Lloris and his France team lifted the World Cup trophy in Moscow.
"Forty days later, he was arrested in central London," said the lawyer. "Today he apologizes to the court."
Lloris was one of the heroes of France's commanding march to their second soccer World Cup in 20 years.
The triumph turned the 31-year-old into a national hero and confirmed his status as one of the most respected goalkeepers in the world.
But Lloris' dream turned into a nightmare when his Porsche was pulled over for a routine stop in central London at 2:20 a.m. Aug. 24.
The Daily Mail tabloid said Lloris registered 100 micrograms of alcohol per 100 milliliters of breath in a police check.
The amount is roughly the equivalent of seven glasses of wine, although alcohol levels depend on multiple factors such as age, gender and metabolism.
The legal driving limit in England in a Breathalyzer test is 35 micrograms.
"I wish to apologize wholeheartedly to my family, the club, my teammates, the manager and all of the supporters," Lloris had earlier said in a statement.
Police said Lloris nearly hit parked cars and went through a red light.
His lawyer said Lloris knew he should not have been driving and had called a cab after a night out.
"He had booked a taxi but unfortunately the taxi canceled at the last minute," Sonn said. "He made a first mistake — he decided to drive."
Lloris missed France's opening games in the inaugural UEFA Nations League.
France coach Didier Deschamps attributed his goalkeeper's absence to a thigh injury and gave Lloris his wholehearted support. "He knows only too well that it shouldn't happen, but it happened and it's not going to change what I think about him and the Hugo Lloris that I've always known," said Deschamps.
Lloris was spectacular during the World Cup and gave up no goals in either France's tough quarterfinal match-up against Uruguay or their semifinal against a dangerous Belgium side. He blundered once in the final against Croatia but his team still prevailed 4-2.(SD-Agencies)