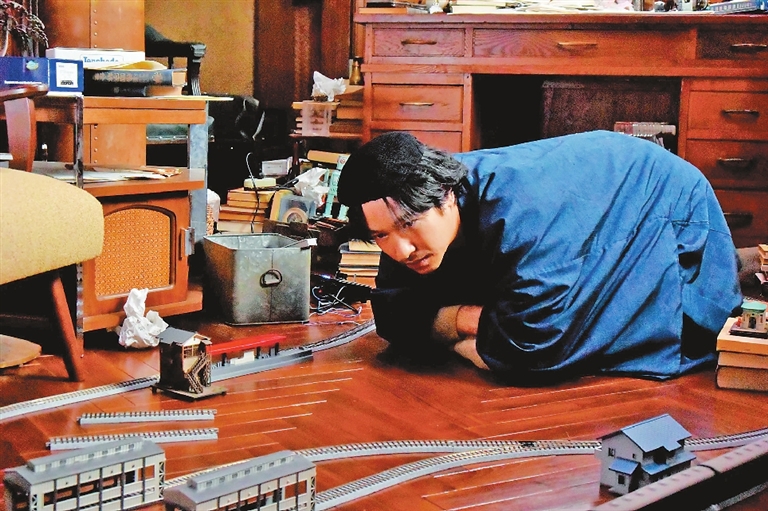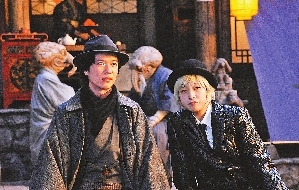 《镰仓物语》
Starring: Masato Sakai, Mitsuki Takahata, Shinichi Tsutsumi, Sakura Ando, Min Tanaka, jun Kunimura
Director: Takashi Yamazaki
ROMANTIC comedy meets detective mystery in this sweet and charming fantasy film, set in a small Japanese town populated by such a variety of otherworldly creatures and spirits — who mostly live side-by-side with humans in great harmony — that it feels as if the characters have stumbled into the world of "Spirited Away."
An adaptation of Ryohei Saigan's "Kamakura Monogatari" manga series, which was first published in 1984, "Destiny: The Tale of Kamakura" also represents the latest collaboration between Saigan and filmmaker Takashi Yamazaki, who has previously directed three "Always: Sunset on Third Street" films based on the comics artist's work.
And while Saigan is a well-known artist in Japan, Yamazaki is, strange as it may be, a forgotten master in the West. For many, this movie will be the first encounter with Saigan's imagination and qualities as a mangaka.
Young and naive Akiko (Mitsuki Takahata) marries quirky mystery novelist Masakazu Isshiki (Masato Sakai) and they move to Kamakura, a magical place where humans and supernatural creatures live together in harmony.
Life is wonderful until one day Akiko disappears, leaving only a cryptic goodbye letter behind. It states she has died for a while and departed to the underworld for Masakazu's sake, and tells him that she loves him very much.
Desperate to bring his wife back to life, Masakazu risks a journey to the underworld where he must also solve a longstanding family mystery.
"Destiny: The Tale of Kamakura" is a funny, creative and heart-warming Japanese fantasy romance drama. Even though it's filled with spirits, monsters, and ghosts, don't worry because most of them look absolutely harmless, if not even downright friendly.
While it all climaxes with Masakazu's epic quest to take Akiko back from the afterlife after she's abducted by a wicked goblin, the real pleasure of this film stems from the gentle jokes and imaginative character designs that are peppered throughout its episodic yet carefully interwoven storylines.
Takahata and Sakai make a charming and endearing on-screen couple. As you enjoy the coherent and action-packed film, you'll be amazed by the pleasing aesthetic of the mystical Japanese coastal town. It also contrasts well with the wonderfully strange netherworld with its exotic color scheme and interesting inhabitants. Either way, the movie is a visual treat.
The plot is full of surprises without being convoluted. In addition, the way it unfolds is ingenious: Every scene is designed to be interconnected and things click into place as you realize their significance later in the story.
The musical score underlines the magical nature of the narrative beautifully, opting to express the wonder of a certain character according to the needs of the narrative. Additionally, the versatility of the background music is successful in turning the more emotional moments into truly touching vignettes.
Fun, cheerful, but also moving, "Destiny: The Tale of Kamakurais" an alternative adventure, and a modern fairy tale of love and self-exploration. Thanks to the energetic innocence of the angelic Akiko, you'll probably go home with your faith in humanity restored. (SD-Agencies)