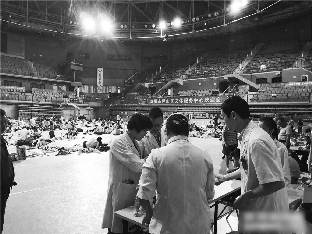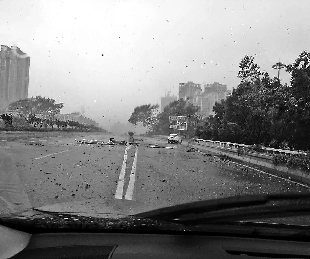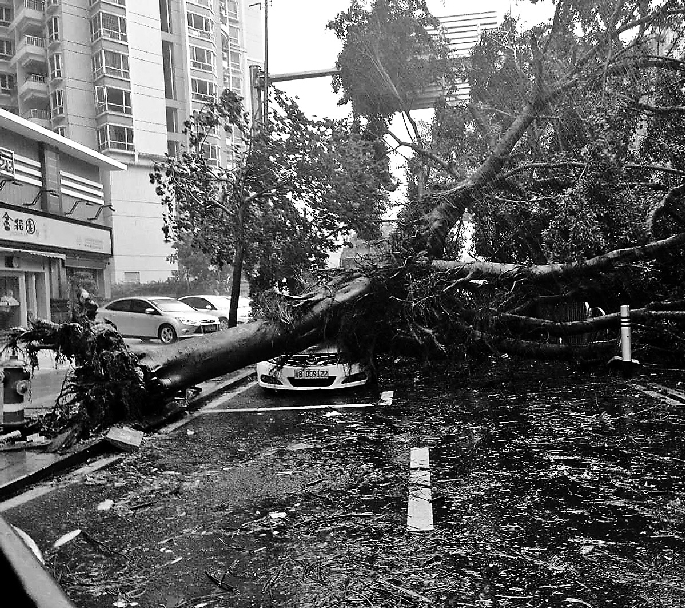 Richard Han
ximhan@126.com
SUPER Typhoon Mangkhut has played havoc all over Shenzhen by causing blackouts in 13 locations and flooding the Seafood Street in Yantian District along with 34 other low-lying areas, according to Shenzhen's flood prevention center.
Statistics from the center showed 248 trees were felled by the typhoon, while two cars and three outdoor billboards were damaged.
The heavy rain and surging waves caused a cave-in and flooded Rose Coast, a tourist destination in Dapeng New Area, and the Seafood Street in Yantian. The border police detachment sent 100 forces to the Seafood Street to evacuate residents. The power supply was cut to ensure safety.
The gale also blew a ship that was anchored in Huizhou and being prepared for the typhoon to drift into the Dapeng sea area yesterday. The ship, carrying 73 people, later anchored in Dapeng under the aid of Shenzhen Marine Rescue Center.
By 1 p.m. yesterday, the city's indoor shelters had taken in 138,000 people to rest and stay away from danger.