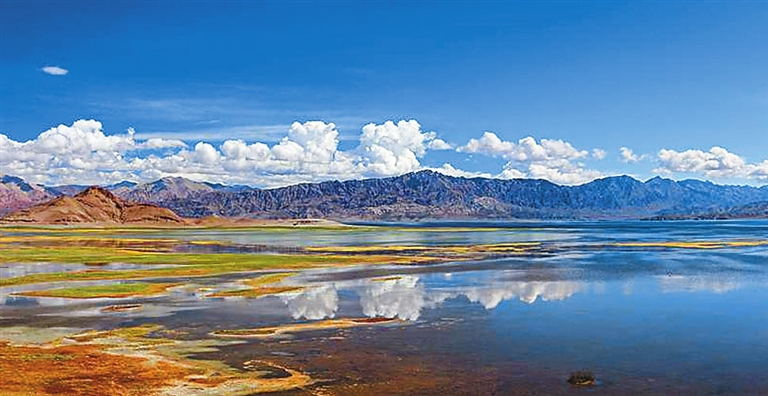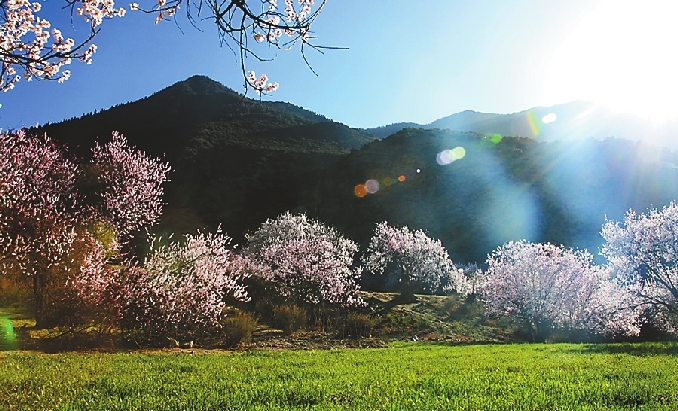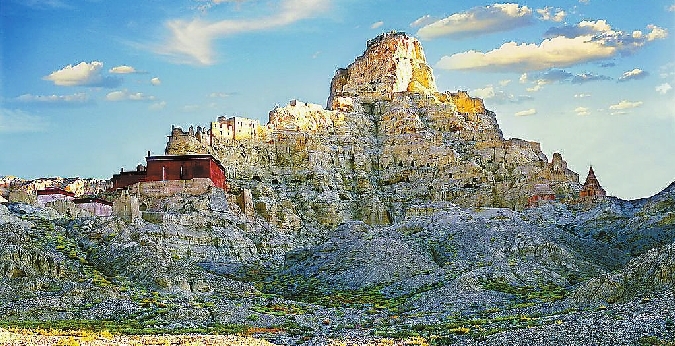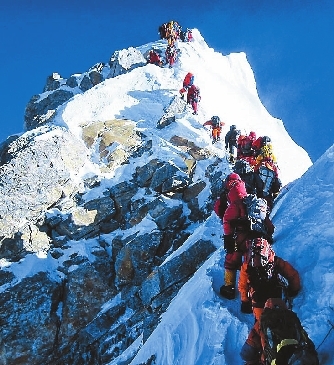 THE year 2018 is essential for Tibet's tourism industry as the regional government is making efforts to boost all-for-one tourism to enhance the land's charm as a tourist destination at the "Third Pole" of the world.
Unlike traditional tourism which focuses merely on touring activities for leisure, all-for-one tourism involves the reconstruction of an industrial chain to engage all possible sectors that a tourist may be interested in, thus making tourism a leading sector in the local economy to drive along the development of other sectors.
At the Fourth China Tibet Tourism and Cultural Expo, the chairman of Tibet Autonomous Region Qizhala stressed the need to implement the "tourism plus" strategy as the regional government hopes to encourage the integration of tourism with other sectors such as farming and husbandry, traditional Tibetan games, Tibetan medicines, culture and art, rural leisure, and health care, so as to enrich tourism products and increase the general appeal of Tibet as a tourist destination.
Official estimates released at the expo show that Tibet will receive more than 30 million tourists this year, a new record and triple as many as that in 2012. The number was 25.61 million last year, up 10.6 percent from a year earlier.
Last year, Tibet's tourism revenue was 37.94 billion yuan (about US$5.58 billion), up 17.4 percent from 2016, accounting for nearly 30 percent of the region's gross domestic product. Back in 1980, when China started the economic reform and opening-up, local tourism revenue was negligible.
"Tourism has become the region's most dynamic and most promising industry, and also a forerunner sector strategically important to the economic and social development of Tibet," said Qizhala.
New moves
To extend the tourism industrial chains to more sectors and attract more tourists from home and abroad, the regional government has decided to establish an industrial development fund to channel more private investment into the sector and encourage more public-and-private cooperation.
A tourism resource trading platform will soon be set up so that tourism resources can be more efficiently mobilized through the market, said Qizhala.
Investment funds and venture capital guidance funds will also be established to boost innovation and entrepreneurship in the tourism-related industries, he said.
Road and railway construction will speed up to improve public services for tourists.
Yao Tandong, director of the Qinghai-Tibet Plateau Institute with the Chinese Academy of Sciences, proposed at the expo the establishment of Third Pole national parks to make better use of tourism resources and better protect the environment.
The four national parks in consideration are Tibet's largest lake Serling Tso, Mount Qomolangma, the world's deepest canyon Yarlung Zangbo Grand Canyon and Earth Forest, the ruins of the palace of the Gurge Kingdom dating back to the ninth century.
Once the Third Pole national parks are established, unified planning would be made to protect these scenic areas to minimize the possible damages tourism may bring to ecology. The behavior of individual travelers will be better regulated, as with in-depth tours targeting high-end travelers.
Local residents who live nearby could be better equipped to engage in tourism services. In 2017, some 125,000 farmers and herders benefited from the tourism industry, earning 12,000 yuan per person on average. They sold souvenirs, snacks and other specialty products to tourists.
Winter tourism
Like most tourist destinations across the world, Tibet sees a strong seasonality in its tourism industry. Tourists tend to swarm in between May and October, while the off season lasts half a year from November to April as the air gets thinner and the weather is cold and dry.
With a package of incentives released in February, including free admission to 115 tourist attractions and lower prices for starred hotels, touring vehicles and airfare, winter tourism has shown positive changes.
The number of tourists to Lhasa and Nyingchi both surged by more than 50 percent from Feb. 1 to April 30. The Potala Palace in Lhasa has seen its visitors more than doubled in February compared with the same period last year.
Statistics from the regional tourism authority show that from January to April, more than 2.67 million domestic tourists came to Tibet, up 63.5 percent from the same period last year, while Tibet took in tourism revenue of more than 3.5 billion yuan, up 62.8 percent.
During the same period, the occupancy rates of international brand hotels, chain hotels and boutique homestays in Lhasa and Nyingchi both exceeded 80 percent, much higher than in previous years.
Known as the sunlight city in Chinese, Lhasa has more than 3,000 hours of sunshine annually on average. It is sunny on most winter days, therefore, basking in the winter sunlight in Lhasa has been a selling point for its winter tourism.
Li Xinyu, vice president of Ctrip Group, said that Tibet's tourism has entered a golden period and witnessed explosive growth, thanks to the rising awareness of the all-for-one tourism and the winter promotion.
Ctrip's data also pointed to a trend of consumption upgrading, he said at the expo. In 2018, domestic tourists' average stay in Tibet has been extended to 9.6 days from nine days, and an average tourist spends 9,893 yuan, about 800 yuan more than in the previous year.
(Xinhua)