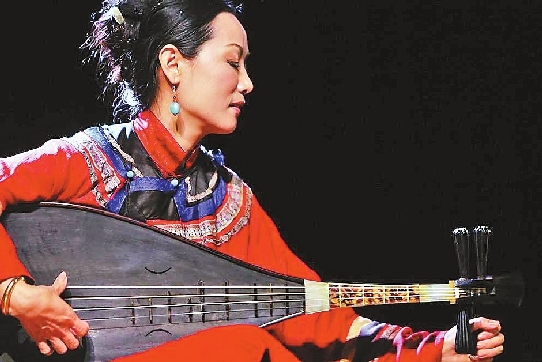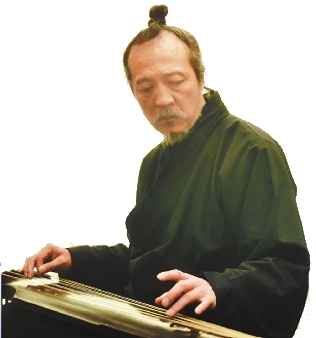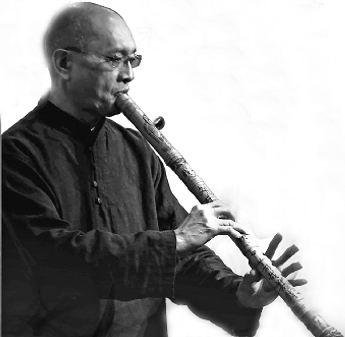 Cao Zhen caozhen0806@126.com
THREE masters of traditional Chinese instruments will present three concerts at Sea World Culture and Arts Center in Shekou later this month and early next month to illustrate the tonal and visual charms of traditional Oriental music.
Wang Xinxin from the Chinese mainland, Tam Po-shek from Hong Kong and Yuan Jung-ping from Taiwan will bring their exquisitely chosen repertoire of both classical and newly composed pieces for the "silk and bamboo," a term for Chinese string and wind instruments.
The first concert scheduled Oct. 20 is "Pipa Lute — An Evening of Nanguan With Wang Xinxin." Nanguan or nanyin is a style of Chinese music originating in Quanzhou, Fujian Province. It is typically slow, gentle, delicate and melodic. Situated upon an important maritime trade route, Quanzhou was a conduit for elements of distant cultures. The result was what is now known as nanguan music, which today preserves many archaic features.
"I was a village girl in Quanzhou during my childhood, growing up with listening to the nanguan music, which is part of many local people's lives,"
said Wang, who played the nanguan pipa and sang a tune at the press conference Wednesday.
Wang later established the Xinxin Nanguan Ensemble, dedicated to promoting the traditional music. Now she is known in the West and is frequently invited to collaborate with traditional and contemporary musicians.
The second concert scheduled Oct. 27 is "A Spirit Journey — Xiao Recital by Tam Po-shek." Xiao or dongxiao is a very ancient Chinese instrument usually thought to have developed from a simple end-blown flute.
Blending traditional elements with the innovative, Tam's music emphasizes an exploration on the philosophical level, and his highly innovative musicality has won him wide acclaim among fellow musicians. He has also played for numerous Hong Kong martial arts movies.
On Nov. 3, Yuan will lead audiences into the spiritual realm of guqin. A former rock star in the 1970s, Yuan later studied the guqin. In a Taoist outfit during his performances, Yuan is able to achieve a unification of nature, spirit and breathing. "For musicians, instrument technique is not difficult. All that matters is making a dialogue with yourself, then you can strike a chord for the audience," said Yuan.
The three shows are presented by Design Society and Community Life Originality Art. Tickets can be bought at WeChat ("DesignSociety") or at www.designsociety.cn.