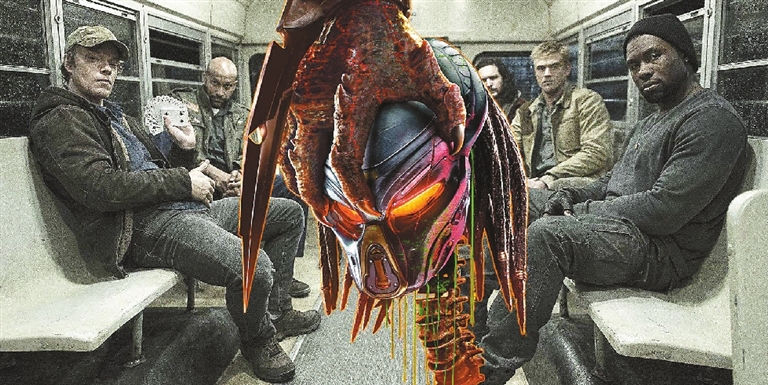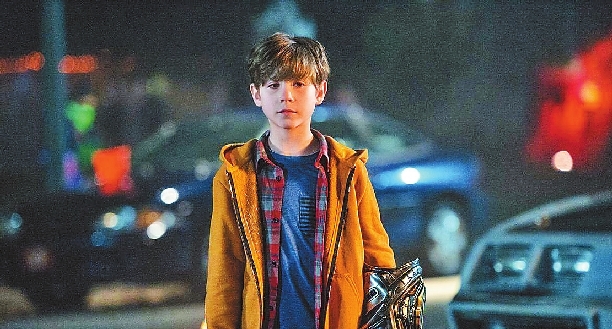 Starring: Boyd Holbrook, Trevante Rhodes, Jacob Tremblay, Keegan-Michael Key, Olivia Munn Director: Shane Black
TONGUE firmly in cheek and sporting a taste for blood, "The Predator" has some nasty down-and-dirty pleasures, but director Shane Black can't entirely reconcile his lightly self-mocking tone with the film's muscular B-movie action.
This latest installment in a franchise that started in 1987 fields a game cast led by Boyd Holbrook and Olivia Munn, building to a suitably combustible final battle sequence. And yet, the prevailing sentiment is that a lot of energy and a marginal amount of wit have gone into relaunching a property which is probably not worth the effort.
Fox premiered "The Predator" in Toronto Film Festival's Midnight Madness section. No doubt fans of the original Arnold Schwarzenegger movie will be curious to sink their teeth into this sequel, with its hip, attractive cast.
Holbrook plays Quinn, a military sniper whose team is ambushed in Mexico by a frightening alien warrior. The only survivor of the attack, Quinn reluctantly joins forces with a team of misfit soldiers who have been diagnosed with various emotional problems — including Keegan-Michael Key's unhinged Coyle and Trevante Rhodes' mercurial Nebraska — and an evolutionary biologist named Casey (Munn) to figure out precisely why this extra-terrestrial (nicknamed The Predator) has come to Earth.
"The Predator" aspires to be a throwback to the kind of rough-and-tumble 1980s sci-fi/horror that gave us the original "Predator." (Like the Schwarzenegger film, we are presented with a ragtag group of heroes squaring off with the fearsome, technologically superior creature.) The nostalgic association is driven home by the fact that Black, who wrote "Lethal Weapon" and recently directed and co-wrote "Iron Man 3" and "The Nice Guys," was one of the stars from "Predator."
It's no surprise, then, that this sequel flaunts a politically-incorrect comedic tone and a flair for extravagantly gruesome violence, both hallmarks of an earlier era of action cinema. And in small doses, the knowing homage to a bygone style of R-rated moviemaking has its charms, especially since Black and cowriter Fred Dekker introduce smart-alecky banter and an air of irreverence despite the alien-invasion storyline.
That said, wry humor only goes so far in a film with sub-par special effects and an overly complicated narrative. Jacob Tremblay from "Room" plays Rory, Quinn's autistic son, who may hold the key to The Predator's mission. Despite a few gritty action scenes (and a gonzo finale) that show off the actors' physicality — Holbrook and Munn are especially convincing as characters who shoot and run with gusto — "The Predator" exudes a threadbare midnight-movie vibe that reduces this killer alien to just another generic boogeyman wreaking havoc across government labs and dense forests.
The movie's strained, unapologetically guy's-guy atmosphere is badly dated — no matter Black and Munn's attempts to make her character as commanding as her male counterparts — and Holbrook is a little too anonymous of an antihero for his struggle to defeat this creature and redeem himself in his family's eyes to be compelling.
As for the supporting cast, they tend to blur into the background. That said, Rhodes, so moving in "Moonlight," brings a stoic dignity to Nebraska that feels grounded, even though the role (like much of "The Predator") is riddled with clichés.
The movie is now being screened in Shenzhen.
(SD-Agencies)