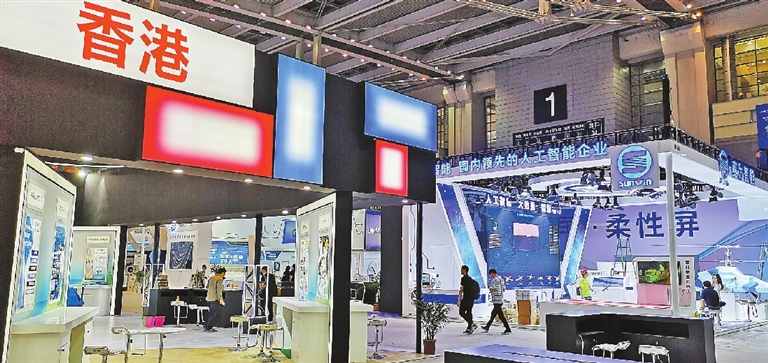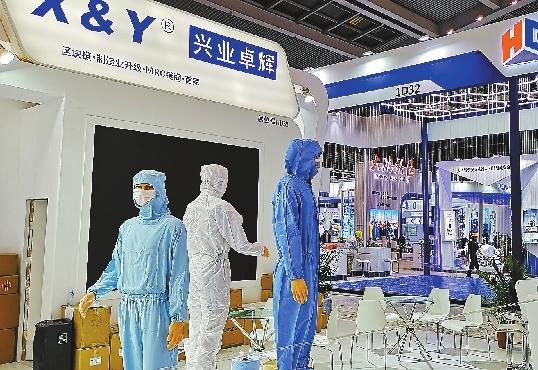 A TOTAL of nine halls at the Shenzhen Convention and Exhibition Center will be occupied by the latest technological products during the 20th China Hi-Tech Fair (CHTF) from today to Sunday.
Hall 1
Hall 1 of the exhibition center is believed to be a must-see exhibition hall as many high technologies and products related to artificial intelligence, virtual reality, autonomous vehicles and drones will be on display there.
Graphene is a kind of nanometer new material that has huge potential. A company named Grahope New Materials (GNM) is going to showcase heated suits made of graphene in Hall 1 during the fair.
The suits, worn by skating actors in the closing ceremony of the PyeongChang Winter Olympic Games, heat up automatically and can maintain a temperature of between 30 and 50 degrees Celsius.
Hall 2
For fairgoers who are interested in green buildings, Hall 2 is the ideal place to explore the industry. Exhibitors arranged in this hall will be showcasing the latest technologies regarding ecological buildings, green architecture and smart homes. Technologies that help save energy and improve the ecological environment are the highlights of this venue.
Hall 3
Optoelectronic display technology is one of the highlights of this year's high-tech fair. A total of 125 exhibitors from home and abroad are showcasing their optoelectronic display products in Hall 3, which covers an area of 7,500 square meters.
Hall 4
This venue features China's major projects in digitalization. One of the highlights is the resolution of commercial 5-G wireless telecommunication.
A Guangdong company will be displaying commercial cases where a wireless telecom system works with high-resolution camera technologies.
Hall 5
Wearable devices are the highlight of Hall 5, where some of the most advanced research institutes and companies from around the world will showcase hundreds of wearable products.
In particular, the Shenzhen Institutes of Advanced Technology, Chinese Academy of Sciences, is showcasing a type of head device that can help eliminate negative emotions and thereby enhance learning abilities.
Hall 6
"Smart City" is one of the key sectors of the fair, and Hall 6 is especially set up to exhibit cutting-edge technologies and products that make cities smarter.
Over 100 exhibitors, including the State Information Center, Huawei and ZTE, have brought projects related to smart cities to the fair.
Hall 7
Visitors who are interested in the robot industry can take a tour of Hall 7. As a key sector that China is developing, the robot industry is thriving and undergoing a stage of rapid growth.
The robots on display in Hall 7 can help users order food, deliver medication and surgical equipment and even patrol public spaces to ensure safety.
Hall 8
This venue is focused on the advanced industrial-based machine tools manufacturing sector, especially fine technologies that support industries related to automobiles, ships and aerospace equipment.
Apart from the machine tools, some other products like a smart iris-recognition system and other home robots will be exhibited there.
Hall 9
The biggest highlight of Hall 9 is the mechanical hand technology that can free workers from repetitive and dull tasks like automatic welding. The cutting-edge technology is believed to largely enhance a factory's manufacturing efficiency.
(Zhang Qian)