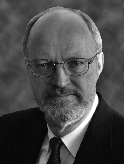 Yang Mei
yangmei_szdaily@163.com
AS one of the keynote speakers at the opening of the ongoing China Hi-Tech Fair yesterday, Robert H. Grubbs, a Nobel laureate in chemistry, said that when he first came to China in the 1980s, he noticed some Chinese scholars and companies had made some progress in research and production. He added that since the 1980s, universities in Shenzhen and across the country have been developing rapidly in terms of teaching and research, which he is pleased to see.
Among the universities, the Southern University of Science and Technology set a good example by setting up the Shenzhen Grubbs Research Institute and naming it after Grubbs. "The goal of the institute is to establish the best research center in China specializing in catalysis and polymers and to translate research into commercial products," said Grubbs.
To that end, Grubbs revealed that the institute will have two research fields, namely small-molecule catalysis and the analysis of polymer science and materials.
Grubbs said robots and computers will be more involved in the work of small-molecule catalysis, which will make the process much easier and more efficient.
He said the ultimate goal of this research is to bring concrete benefits to people.
In the conclusion of his speech, Grubbs mentioned that "catalysis is involved in manufacturing the products in everyday life and are involved in a significant part of global production, and the Shenzhen Grubbs Institute will become part of that enterprise."
Grubbs is a professor of chemistry at the California Institute of Technology in the United States and co-recipient of the 2005 Nobel Prize in Chemistry for his work on olefin metathesis.