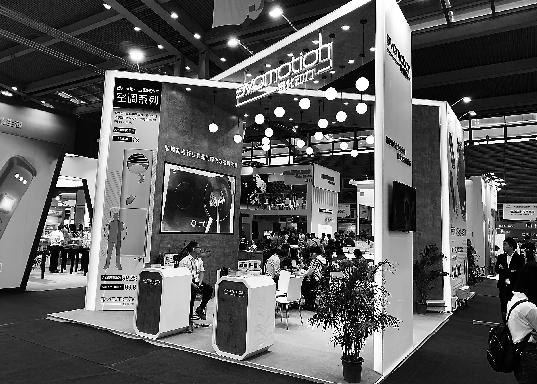 Nan Nan
there_sun@163.com
BAD cooks, here is some good news! You can get a delicious meal just by putting the food in the oven. The oven can then recognize the food automatically, choose the proper cooking mode and monitor the food's progress in real time to get the perfect dish.
Evomotion, a Shenzhen-based end-to-end smart home solutions provider, revealed four machine vision solutions at the 20th China Hi-Tech Fair (CHTF) yesterday, by adding the latest artificial intelligence and computer vision technologies to home appliances like range hoods, microwaves, refrigerators and air conditioners.
"The home appliance market is a mature industry, so products that are comfortable to use are a higher priority," said Fu Sheng, SVP of Shenzhen Evomotion Co. Ltd. Evomotion's AI solution oven and microwave has food recognition, a smart cooking program, recipe recommendations and other functions that are designed to make life easier.
By combining the intelligence algorithms and services, home security detection, smart program settings and recommendations, user habits are analyzed and user preference-based marketing is made possible for the first time in the industry. "The problem of lack of customer feedback has been solved," said Fu, adding the home appliance company can analyze their users' data to customize products and maximize value.
"Evomotion will constantly bring the latest machine vision and artificial intelligence algorithms to the mainstream home appliance industry. We will always be devoted to changing the market with our customers and providing new possibilities and value for our users," said Gao Lufang, CEO of Evomotion.
"With talents and a mature home appliance industry chain in the Pearl River Delta region, Shenzhen can take the lead in the industry," according to Fu.