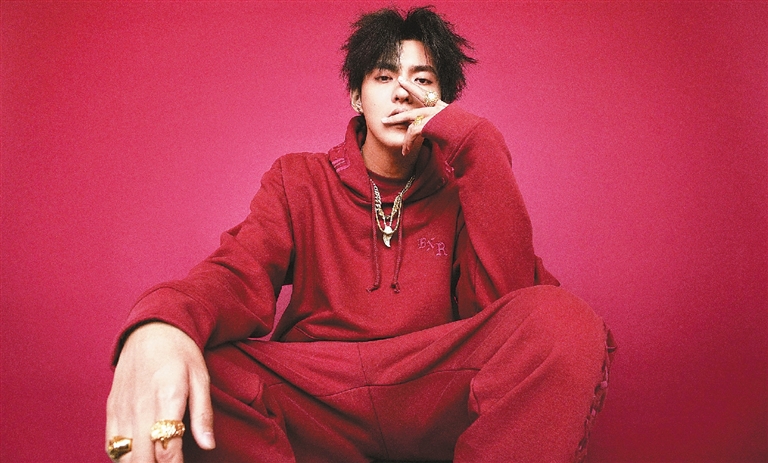 KRIS WU? Kris Who? Former South Korean boyband EXO member Kris Wu has been embroiled in controversy ever since his album "Antares" was released last Nov. 2 on the U.S. iTunes chart.
The reason? It did too well.
The Chinese-Canadian star, who recently turned 28, occupied the top seven spots on the U.S. iTunes sales chart, according to a Billboard report.
Even Ariana Grande's "Thank U, Next," which was released one day after with much fanfare due to her very public break-up with comedian Pete Davidson, did little to knock Wu off the charts.
Born Nov. 6, 1990, Wu is an accomplished artist and idol enjoying huge popularity in China, with 44.7 million followers on his Sina Weibo account. He was a former member of the South Korean-Chinese boy band EXO. In recent years, his star kept rising as he acted in many top grossing films such as "Mr. Six," "XxX: Return of Xander Cage," "Valerian and the City of a Thousand Planets" and "Journey to the West: The Demons Strike Back."
He also served as producer of the Chinese variety show "The Rap of China" and signed with Universal Music Group/Interscope Records to release his works both domestically and internationally.
However, he is still relatively unknown in the United States compared to megastars like Ariana Grande and Lady Gaga. His chart-topping sales drew suspicion from Grande's fans that he might have gamed the system to propel himself to the top of the charts, with some using the hashtag #kriswho to express their displeasure.
The speculations gained traction when Grande's manager Scooter Braun allegedly tweeted that Wu used bots to drive up his sales numbers.
The tweet was apparently deleted but screenshots of it have been making rounds on social media.
Meanwhile, Wu's fans have called out the suspicions as racist and steeped in the belief that an Asian artist cannot top U.S. charts.
To add to the mystery, once Wu's album was released in China to coincide with his Nov. 6 birthday, his ranking swiftly slipped on the U.S. iTunes chart to position 90, according to a report in Variety.
Some speculated that Wu's album was taken off the charts due to his suspicious sales figures.
Data provider Nielsen Music said in a statement quoted by Billboard that it is working closely with Billboard "to ensure both the accuracy and legitimacy of the sales volumes being reported for Kris Wu this week."
The Chinese branch of Wu's label — Universal Music Group — released a statement on Chinese microblogging site Weibo on Nov. 7 denying that Wu's album had been taken down and said that Wu's sales numbers are genuine.
Braun, too, posted an explanation on his Instagram account Nov. 7, defending Wu by saying: "Kris is a great artist who, on a global scale, is a star."
He wrote that he and Wu received an explanation that as the release of "Antares" was held back in China for Wu's birthday, Wu's Chinese fans went to get the music "any way they could and that was U.S. iTunes," pushing his sales up.
Once Wu's album debuted in China, fans no longer needed to do so.
However, this enthusiasm led to a backlash. Not only American audiences, but also many Chinese critics, ridiculed Wu's fans for such a mis-orchestrated move on both Chinese and American social networks. Some went on to say that Wu's musical qualities so far did not deserve such success.
It was not the first time Wu appeared on the iTunes chart. Last year, his collaboration with Travis Scott, "Deserve," made the iTunes hip hop songs chart while his last album "Like That" also made it to the top on U.S. iTunes album chart.
Wu isn't the only China-based star looking to crossover into the United States, and he won't be the last. Former EXO bandmate Lay Zhang's "NAMANANA" album debuted in early November on the Billboard 200 as the highest-charting album ever released Stateside by a Mandopop artist and remains on it last week, while Jackson Wang, a member of K-pop boy band GOT7, released "Different Game" with Gucci Mane on Nov. 6.
However, at the moment all eyes are on Wu and his immediate future on the Billboard charts to see how the international fan activities are received locally. Whether the China-based sales are reflected or removed, it will set a precedent for how the United States' main music chart organization intends to move forward in the globalized age of media consumption.
(SD-Agencies)