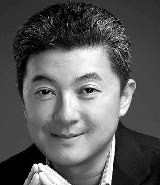 SHOUCHENG ZHANG, a Chinese-American physicist with Stanford University, died at the age of 55 on Dec. 1, according to Digital Horizon Capital, a Silicon Valley-based venture capital fund he co-founded.
Zhang reportedly committed suicide because of depression.
Zhang was identified as one of the top candidates for the Nobel Prize by Thomson Reuters in 2014 for his work on quantum effects, including topological insulators (material that insulates from the inside but allows the flow of electrons on the surface), spintronics, and high temperature superconductivity.
Zhang was also a member of the National Academy of Science of the United States and an academician at the Chinese Academy of Sciences.
He was born in 1963 in Shanghai and was accepted by Fudan University at the young age of 15. (CGTN)