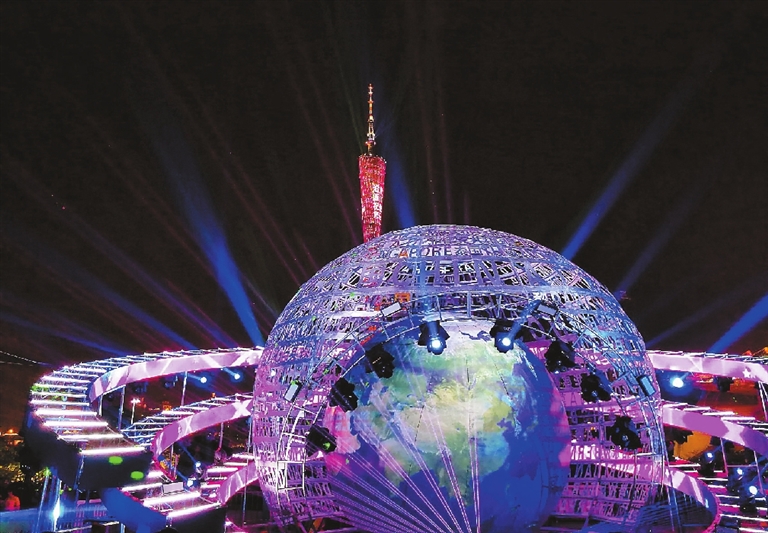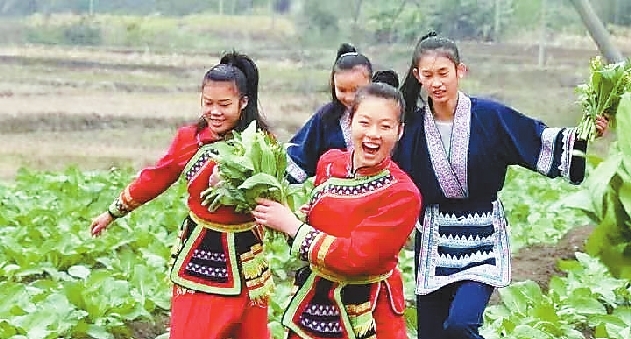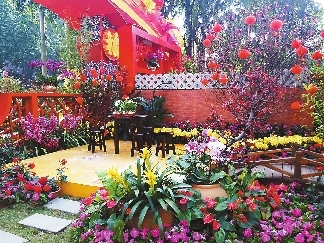 HOW time flies! December has arrived without notice but there are still an array of events unfolding around every corner of Guangdong to wrap up 2018. Today we will introduce you the best list of events in the province.
Guangzhou light show
Most of us have probably been bombarded with the dazzling photos of the Guangzhou light show on our WeChat Moments. Themed "The 40th anniversary of reform and opening up, a new era of Huacheng Square," the Eighth Guangzhou International Light Festival kicked off Nov. 26.
A total of 41 groups of light works are being showcased at four main exhibition venues this year, including Huacheng Square, seven Guangzhou bridges that cross the Pearl River (Jiefang Bridge, Haiyin Bridge, Liede Bridge, Haizhu Bridge, Jiangwan Bridge, Huanan Bridge and Pazhou Bridge), Zhujiang New Town's connection corridors and a subvenue in Huangpu District.
The light show in Huacheng Square ended Dec. 4 and the one at the sub-venue in Huangpu District lasts till tonight. The light shows on the seven bridges spanning the Pearl River and the Zhujiang New Town's connection corridors will run till April 25 next year.
Time and venues:
Huangpu: 6-10 p.m., until Dec. 10
Zhujiang New Town and the bridges:
6-10:30 p.m., until April 25, 2019
Lianzhou flowering cabbage
festival
From Dec. 8 to 29, the national 5A tourist area Lianzhou Underground River joins hands with different travel agencies to gift free local flowering cabbage to tourists. This year marks the eighth Lianzhou flowering cabbage festival. Apart from tasting the sweet freshly-picked flowering cabbage, you can also visit the flowering cabbage base, explore the underground river, and check out the market on water.
Dates: Dec. 8 to 29
Venue: Lianzhou Underground River 连州地下河
Chrysanthemum culture
festival in GZ
The grand annual event in Guangzhou, the Fourth Chrysanthemum Culture Festival showcases chrysanthemum culture through eight areas. In the central area, there are 12 pots of Dendranthema morifolium. A total of nearly 30,000 pots of chrysanthemum of over 200 species are in full bloom.
Additionally, several chrysanthemum art masters demonstrate how to make a huge chrysanthemum art piece with a diameter reaching two meters. A 100-meter-long calligraphy scroll created by 100 people is on display as well.
Dates: Nov. 23 to Dec. 16.
Venue: Huanghuagang Park, Guangzhou 广州市黄花岗公园
Tickets: Free
Forest fun on Nandan
Mountain
Nandan Mountain is a museum of subtropical animals and plants in a real sense. Trekking through the forest, you will hear birds chirping and rivers running with gurgling sounds. There's so much to see and do, including the skyline beyond the valley, the corridor in the garden in the air, the 379-meter-long glass bridge, a children's fun castle, a motor amusement park, an outdoor expansion and Counter Strike cosplay.
Dates: Nov. 23 to Dec. 23
Venue: Nandan Mountain Forest Kingdom, Sanshui District, Foshan 佛山市三水区南丹山森林王国
Oyster gourmet festival
in Wencun Town
The gourmet festival this time mainly features local Wencun delicacies and but also offers delicacies from nearby areas. Fresh oysters, five-flavor duck meat, and other dry seafood are all awaiting you. Spend the New Year's Eve with your loved ones here while also satisfying your appetite.
Dates: Dec. 30, 2018-Jan. 1, 2019
Venue: Gold Oyster Plaza, Wencun Town, Taishan City, Jiangmen 江门台山市汶村镇金蚝广场(横山码头)
(Chen Xiaochun)