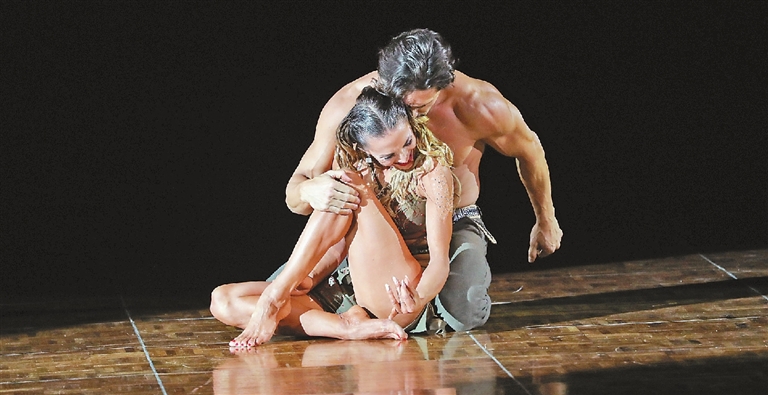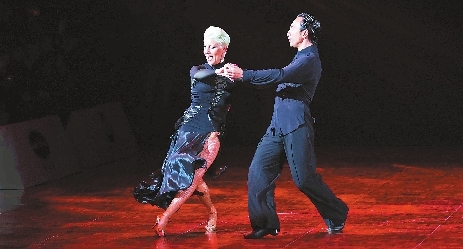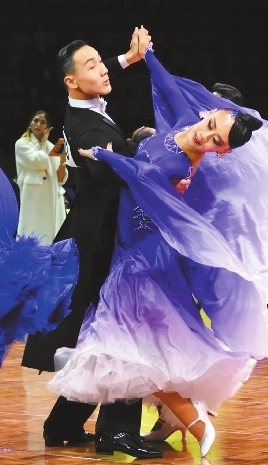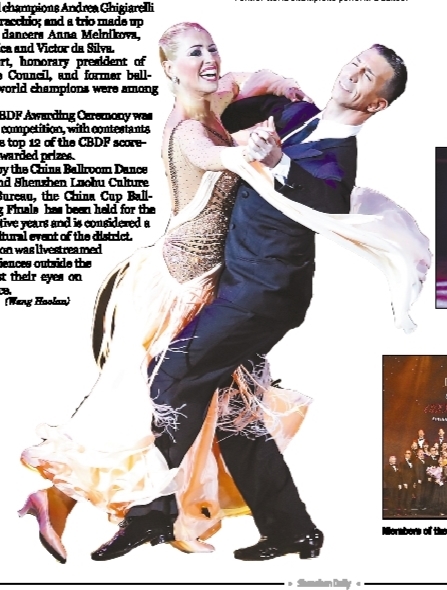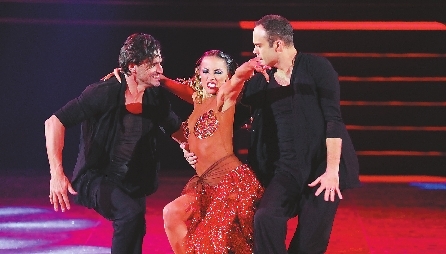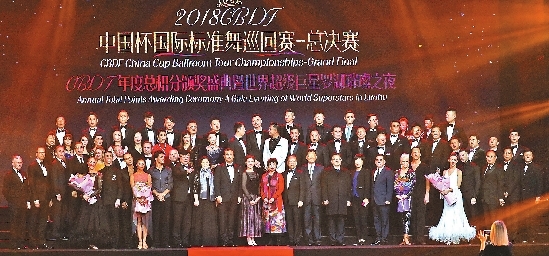 Thousands of competitors from over 20 provinces and municipalities put on an awe-inspiring finale to the 2018 China Cup Ballroom Dancing Finals (CBDF) from Dec. 12 to 16 at Shenzhen Luohu Stadium. Results of the final would be set as a main criterion for yearly rankings of domestic ballroom dancers.
Title-winning maestros from across the world showcased their masterstrokes on Dec.14, including the former Latin world champions and British legendary duo Michael Malitowski and Joanna Leunis; the Italian former modern world champions Luca Baricchi and Daria Baricchi; the British modern world champions Andrea Ghigiarelli and Sara Andracchio; and a trio made up of champion dancers Anna Melnikova, Franco Formica and Victor da Silva.
Robin Short, honorary president of World Dance Council, and former ballroom dance world champions were among the judges.
The 2018 CBDF Awarding Ceremony was held along the competition, with contestants ranking in the top 12 of the CBDF scoreboard being awarded prizes.
Co-hosted by the China Ballroom Dance Federation and Shenzhen Luohu Culture and Sports Bureau, the China Cup Ballroom Dancing Finals has been held for the eight consecutive years and is considered a trademark cultural event of the district. The competition was livestreamed in full for audiences outside the venue to feast their eyes on beautiful dance.
(Wang Haolan)