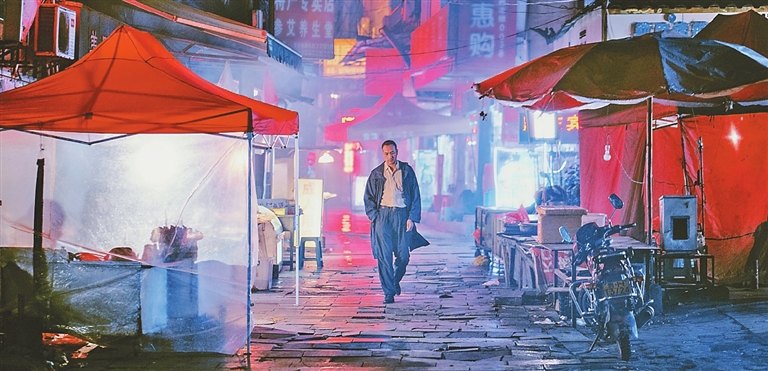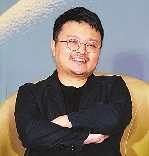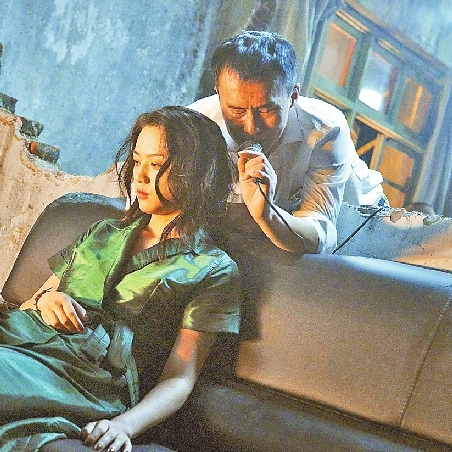 "LONG Day's Journey Into Night," the second feature from 29-year-old Chinese filmmaker Bi Gan, has nabbed more than US$15 million in presales at the Chinese box office — an unprecedented feat for an art house film.
The film, which will open on New Year's Eve in China, wowed but divided critics when it premiered at the Cannes Film Festival in May.
A highly stylized, phantasmagoric noir, it follows a forlorn hero as he wanders the ruins of a provincial Chinese town in search of a former lover. Daringly, the film switches from 2D to 3D midway through its recursive story, concluding with a 59-minute dream sequence shot in a single take.
The film's many art house references and unbridled stylistic ambition have predictably stimulated discussion in cinephile circles, but it's hardly the sort of material to go blockbuster at China's commercially driven box office.
Bi's feature debut, "Kaili Blues" — a similarly heady journey through a character's memories of a rural town — announced the young director as a talent to watch on the international festival circuit. But the film generated just US$870,000 in sales in the home market.
"Long Day's Journey Into Night" has no direct connection to the Eugene O'Neill play with which it shares its title. The movie's Chinese title — which translates as "Last Night on Earth" — appears to have everything to do with its phenomenal marketing success.
The film's backers, which include Huace Film & TV, have pitched the film to China's youth as a special opportunity to enjoy "the last night of 2018" in the company of a significant other. Many of the opening-night screenings are scheduled to start at 9:50 p.m., so that the film ends at exactly midnight. An early post from the film's official social media accounts suggested that viewers should "spend the most important night of the year with the most important person in your life — with a kiss."
A later social media spot, accompanied by an image of the two leads locked in a kiss, read: "I ask you one last time, would you go with me on New Year's Eve?"
Aside from marketing savvy, "Long Day's Journey Into Night" consisted of a big step up for Bi in terms of star power and production expertise. The film's budget is estimated at around US$6.5 million.
In comparison, "Kaili Blues" was made for just over US$30,000, in Bi's hometown. The crew was mostly made up of volunteers, and Bi assembled relatives and friends for the cast.
The second one, an international co-production, boasts a cast including superstars Tang Wei and Sylvia Chang and is crewed by veterans who've also worked with established auteurs Hou Hsiao-hsien and Wang Xiaoshuai.
Despite all that, Bi confesses that he doesn't think of himself as a "professional director." It's not modesty so much as it is an earnestness — at 29, he considers himself too young for that designation. It's an earnestness that feels in keeping with his style as a director.
Both "Kaili Blues" and "Long Day's Journey Into Night" plunge the viewer into a dream, with time stretching and compressing as the characters wander through Kaili. It's an effect that the director achieves through pushing the boundaries of what's expected in cinema, particularly in arthouse film; both movies feature astonishingly long takes (Kaili Blues' is 40 minutes, while this one is almost an hour), and the latest dives into 3D.
When the film's hero (Huang Jue) slips into a movie theater to watch a 3D movie, the audience is invited to don their 3D glasses along with him. It's a playfulness that befits Bi, who seems willing to take technical risks in his storytelling because he hasn't had any formal training: Prior to making "Kaili Blues," he almost became a demolition worker.
His decision not to attend film school, thereby avoiding a formal film education, has also lent him an open-mindedness that's reflected in the way his films seek to evoke feeling, instead of just referencing other works. "There's no distinction between highbrow and lowbrow in my eyes," he said, "as long as I'm entertained and it's able to inspire me in a way."
Over the past several years, a niche but sizable market for art house cinema, both local and international, has emerged in China. But Bi's prerelease haul of over US$15 million is unprecedented for its genre by any local standard.
Japanese auteur Hirokazu Kore-eda's Cannes Palme d'Or winner, "Shoplifters," for example, earned a news-making total of US$14.1 million in China over the summer (dwarfing the film's US$795,000 million in North America).
Jia Zhangke, China's preeminent festival filmmaker, also has never hit such heights. His latest release, the gangster drama "Ash Is Purest White," earned a career-high US$10 million in China in September after premiering in competition at Cannes. (SD-Agencies)