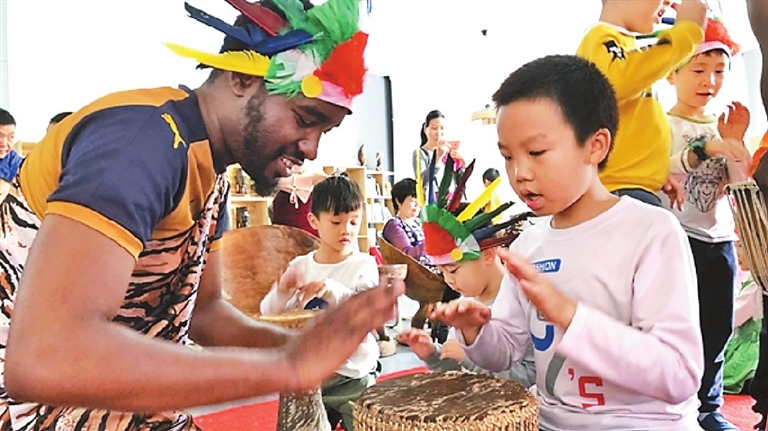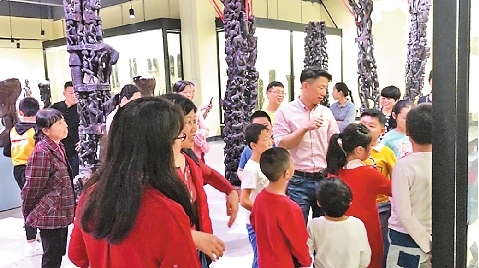 AN African culture experience event for kids, themed "Science facilitates cultural creativity, cooperation and development between China and Africa," was held in Bao'an recently as part of the 14th Shenzhen Creative December.
At the Shenzhen Center for China-Africa Sustainable Development, local children interacted freely with their big brothers and sisters from Africa. With their guidance, the kids toured the museum and were amazed by the different African artworks, continuously posing questions to the museum's staff.
Their questions included, "Why do Maasais live in a house built with cow dung," "Why is the wood black" and "Will you become a chief of a tribe once you sit on his seat."
The African culture museum, the only museum themed around African culture in South China, covers an area of 1,500 square meters. It houses over 5,000 artifacts ranging from Makonde carvings from East Africa and old woodcarvings from West Africa, to masks, copper sculptures, stone carvings, oil paintings, art furniture and root carvings. It is currently the largest African culture museum with the most complete array of art exhibited in China.
The event provided teenagers in Shenzhen an opportunity to experience Africa's unique cultures. During the trip to the museum, the students attended the African culture experience event and joined an enthusiastic African dance and drum performance.
(Chen Xiaochun)